The island-state of Singapore relies heavily on many factors to sustain or even boost its economy. One of these is its people. For this reason, its Ministry of Manpower is working hard to make the country the safest for all employees.
But how safe is Singapore for workers, and what does the government want businesses to do?
1. The Country Wants Employers to Guarantee Safety
In early 2020, the Ministry of Manpower (MOM) already reminded firms to adhere to workplace standards, such as putting up the appropriate danger sign in Singapore and maintaining hygiene and organisation. This is because the country already recorded three deaths since the beginning of 2020. More than ten people died, meanwhile, from November to December of 2019.
To help curb these fatalities and injuries, MOM is already doing the rounds, inspecting many businesses. So far, it has already performed over 200 inspections out of more than 400 that they intend to do.
2. Singapore Aims to Be First in the Least Fatal Workplace Injury
According to MOM, Singapore's measures in safeguarding workers is already paying dividends. In 2010, the average fatal workplace injury for three years was almost 3 for every 100,000 workers. Within eight years, it reduced the rate to 1.4. It also placed the country in seventh place among OECD countries from eighteenth in 2010.
In 2020, MOM revealed that the number of deaths in the workplace in 2019 significantly declined. It recorded only 39 deaths compared to 41 the previous year. The country then recorded the lowest fatality rate since 2004, when the government first collected such data.
3. The Country, Though, Has to Improve the Rate of Workplace Injuries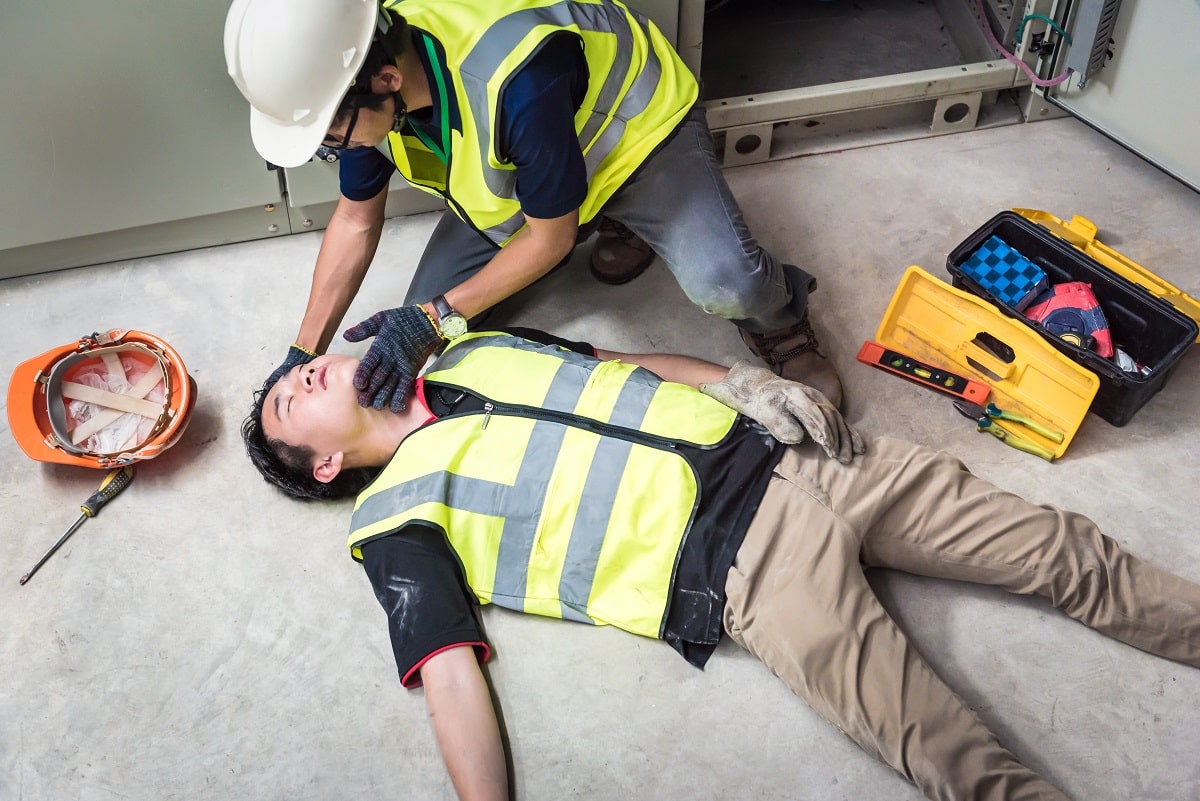 While the number of fatalities decreased, the rate of workplace injuries rose. The same MOM report cited how major injuries reached over 620 in 2019, which was almost 40 cases higher than in 2018. This rate is nearly equal to that in 2014 when 20 for every 100,000 workers suffered injuries.
Minor injuries also increased from 35.5 to 37.7 people for every 100,000 workers between 2018 and 2019. Last year, companies reported at least 13,000 cases.
Both these types of injuries resulted in medical leaves; major ones might have lasted for 20 days or more. They also led to the total disability of the worker.
To reduce these numbers, MOM outlined some strategies in its 2028 plan. First, it has been decreasing employee exposure to hazards, such as chemicals and noise, from 46% to 75% since 2018. It also aims to compel at least 50% of the workers to participate in health promotion activities. Lastly, it wants to strengthen a culture of prevention, especially to not less than 75% of those working in high-risk industries. These refer to manufacturing, construction, storage, and transportation.
The ministry also plans to inspect industries that have higher rates of workplace injuries. It is encouraging companies to retain trained employees as much as possible. Based on reports, the risks of fatalities and injuries decreased when workers have at least three years' experience.
Singapore values the role workers play in sustaining businesses and the country's economy. That's why it strives to protect their well-being at all times. It is increasing workers' compensation and promoting health-related activities. However, the government also expects accountability and responsibility from companies. After all, they're the ones who implement the safety standards and guidelines.