A typical home insurance or homeowners insurance protects your property against damages or loss. In case your home and belongings were damaged, it can help pay for repairs and replacement. However, the coverage of your home insurance has certain limitations, and it's crucial for you to be familiar with them.
What homeowners insurance covers
Homeowners insurance pays for damage to your house, garage and other structures within the property. Should you lose furniture and personal belongings due to damage or theft, it helps pay for repairs or replacement. The insurance also covers living expenses when you live in temporary housing as your property is being repaired.
The coverage and policy pays claims for other perils depending on your needs. It can pay for physical injury, and property damage that your negligence may cause. Accidents you cause within and around your house can also be covered, and may even extend to other parties involved aside from you and your family. Some collections and stored property may also be covered by homeowners insurance.
What it cannot cover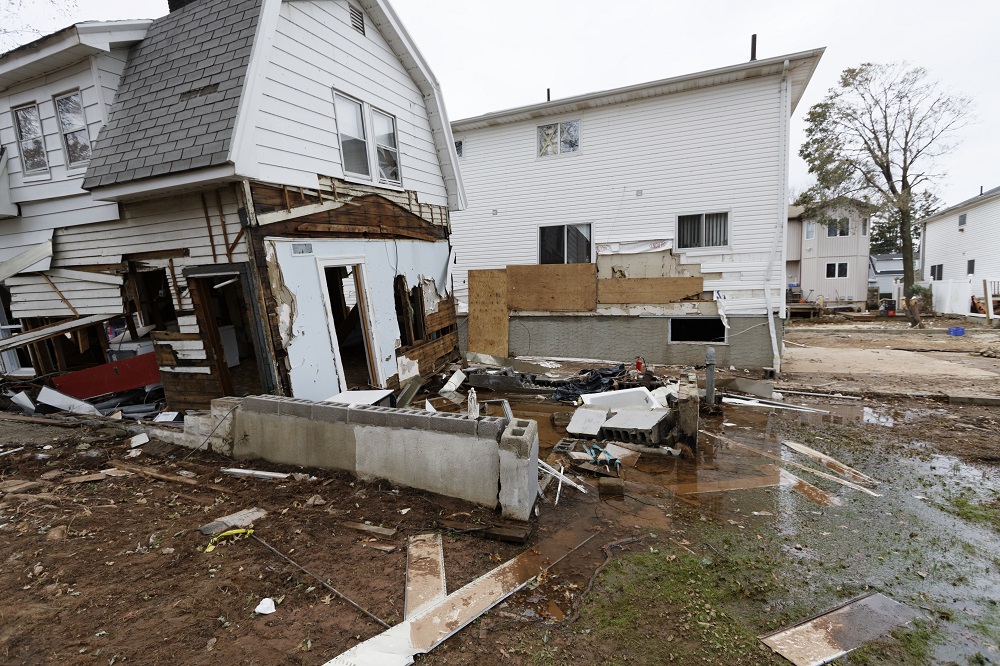 A typical homeowners insurance policy does not cover certain natural disasters, including floods, earthquakes, and wildfires. Especially if your home is in a place that is prone to these threats, you need to buy a separate policy. But even if you are not in a threat zone, you should still add a flood, earthquake or fire coverage to your usual insurance policy. The premium tends to be a lot lower for homes away from a threat zone.
Other threats that are outside the typical coverage include mudslides, landslides, sinkholes, and damages from nuclear accidents or warfare. Damage due to your neglect is also excluded from homeowners insurance. If you have not replaced the roof in decades and it is destroyed in a storm, for example, your insurance provider can reject the claim if they prove that the damage resulted from neglect and not the storm.
Reminders
Every coverage in your home insurance policy has a limit, which is the maximum amount that the policy will pay for a loss. However, you can adjust the limits to your needs, depending on the value of your home and belongings, and the costs of replacement and repair. You may also need to pay the deductible before the insurance benefits cover your loss. Carefully review your policy or discuss it with your agent, and then adjust them according to your needs.
You may also need more replacement coverage. A "Replacement Cost Insurance" pays for rebuilding your property and replace your belongings. An "Actual Cash Value" covers the property value at the time of your loss, although it tends to pay less due to depreciation.
Be careful that you do not insure the land under your house. You might pay a lot more than necessary if you do not deduct the land's value.
Lastly, ask about special coverage that you might need on top of all these. Coverage for valuables, such as jewelry, antiques, computers, artworks, and cameras may cost extra.
Any insurance has its limits, even if you pay for extra coverage. When you get your home insurance, make sure that you understand the provisions well and that it is able to protect the things most important to you.