An earthmoving machine is a piece of heavy equipment that helps construction companies do their job efficiently. This is essential when your business is into engineering and construction projects. If you're an entrepreneur wanting to dig a foundation for your business landscaping, there's a practical solution.   With a wide range of earthmoving equipment pieces on the market today, opting for earthmoving equipment for hire can help you save time and money. You get to choose the right machine that works for you. It makes your life easier if you need to move large amounts of dirt and other materials on the site.
Here are the things to consider when you're building an attractive landscape in your business premises:
Types of Heavy Construction Machineries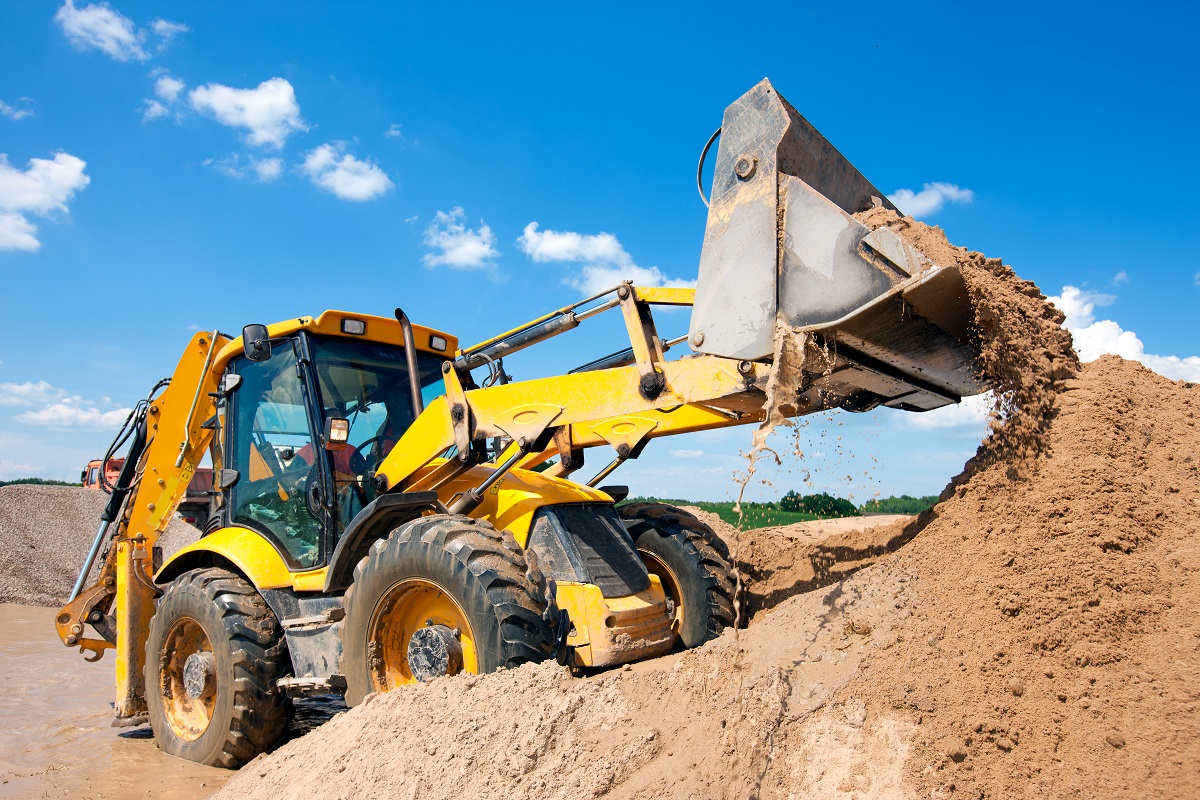 Excavator: This is a massive construction machinery that has a boom, dipper, bucket, and cab on a gyratory platform (house), which is sufficient for heavy lifting. It's also useful for cutting trees, river dredging, etc.
Loader: This piece of heavy equipment is used to move aside or carry construction materials such as asphalt, gravel, logs, raw minerals, recycled matter, rock, sand, woodchips, dirt, demolition debris, and others through its large-sized bucket at its front.
Dragline Excavator: For more significant depth excavations, dragline excavator can help you remove sediments in water bodies, excavating underwater, etc. because it has a long boom and the digging bucket is suspended via a cable.
Backhoe: It has a loading bucket in front that aids construction workers in lifting various types of materials.
Bulldozer: This machine has a full metal plate in front with sharp edges. It helps you get rid of the topsoil to a particular depth. Using hydraulic pistons, you can alter the position of the plate to satisfy your needs.
Motor Grader: If you need to remove dirt or snow on the pathway, the motor grader can help you flatten the surface of the soil. Construction workers use this machine to eradicate unnecessary ground layer before laying the asphalt level.
Wheel Tractor Scraper: This machine has a horizontal frontal blade, moving belt, and hopper that collects the soil. Its module helps you dig the ground and the hopper collects the earth, allowing you to excavate the land easily.
Trencher: If you need to excavate hard soil layers for pipeline laying, installation of cables, creating drainage, etc., a wheeled trencher is an ideal choice as it has a digging tooth.
Tower Crane: The ideal lifting machine in the construction of skyscrapers is the tower crane. It has a supporting tower with an operating arm to carry heavy materials, such as steel trusses, frames, pre-stressed concrete blocks, and the like.
Paver: This is a capable machine for pavement laying, especially distributing asphalt on the road surface. At the same time, the ground with asphalt is slightly being compacted by this machinery. For perfect compaction, a roller is necessary.
There are other useful types of machinery that you can use for specific construction projects. You won't have difficulty looking for the right one when you consult a reliable equipment provider.
Of course, your business landscaping will never be perfect without proper planning and the ideas of professional architects and designers. Having the right tools and machines always guarantees an excellent outcome. When you need to finish the project quickly, contact a trusted heavy construction equipment provider for your convenience.