There are so many challenges to face when you are growing your business. They range from financial, technical, logistical, mental, and even emotional as well. You'll want to optimize your resources while reducing costs and maximizing efficiency, but how will you do it?
In the age of digital marketing, you will need the help of software-based business productivity tools to realize your goals. Here are some inexpensive productivity tools to consider:
G Suite
Google G Suite started out as a mere hosting platform for businesses. Now, it has expanded its features and became a powerful toolset that contains a host of Google's most effective business applications such as Gmail, Google Drive, Google Calendar, and Google Docs, and more. These tools allow you to personalize your own domain. It's like logging into your very own business platform with all the functionality of G Suite.
As a business, you'll have access to many services that are scalable, mobile, and flexible. You'll have your own business email that will help you look more professional, unlimited storage for all your company's files, and cost savings under a reasonable monthly fee.
Plus, these aren't the only features. Try checking out any Google G Suite reseller who'll be able to explain to you what other benefits you can enjoy. They can then help you sign up for your own G Suite-based business cloud with the best deals at very low rates.
Website Builder from Wix
In this age of digital marketing, smaller businesses rely on creative solutions to increase their visibility among their target audience. Building a website is one of those methods. However, not everyone is a web developer and it will cost a fair amount to hire one to build your website.
Website Builder by Wix allows you to build your own professional-looking website for free, and quite easily in fact. Also available from Wix are paid services designed to improve your website's search engine optimization. This way, your website not only looks great but will also be visible on Google Search.
Using Wix, you'll be able to enjoy a website that:
Loads rapidly. Slow-loading websites often turn away your potential leads.
Is optimized for mobile viewing. Most people spend more time on their phones or mobile gadgets when browsing the internet.
Protects sensitive data. You want to make sure that you and your client's transactions are secure.
Has an up-to-date site map created and maintained by Wix.
Is instantly indexed on Google. Just pick your keywords and follow a personalized plan and you're all set.
Basecamp
You may reach a point in the growth of your business where you now have to hire a few more people. You organize them into different teams handling separate tasks. At some point, you will need to keep tabs on your staff about their progress, forcing you to rely on inefficient mediums such as email where everything is disorganized.
Basecamp keeps everything organized, and it's more than just a project management tool. It's a better and more efficient way to get things done. The basic package includes a message board, to-do lists, a handy scheduling system, a file dump for all your documents and presentations, and a group chat. You can get all of these in their free trial.
Wave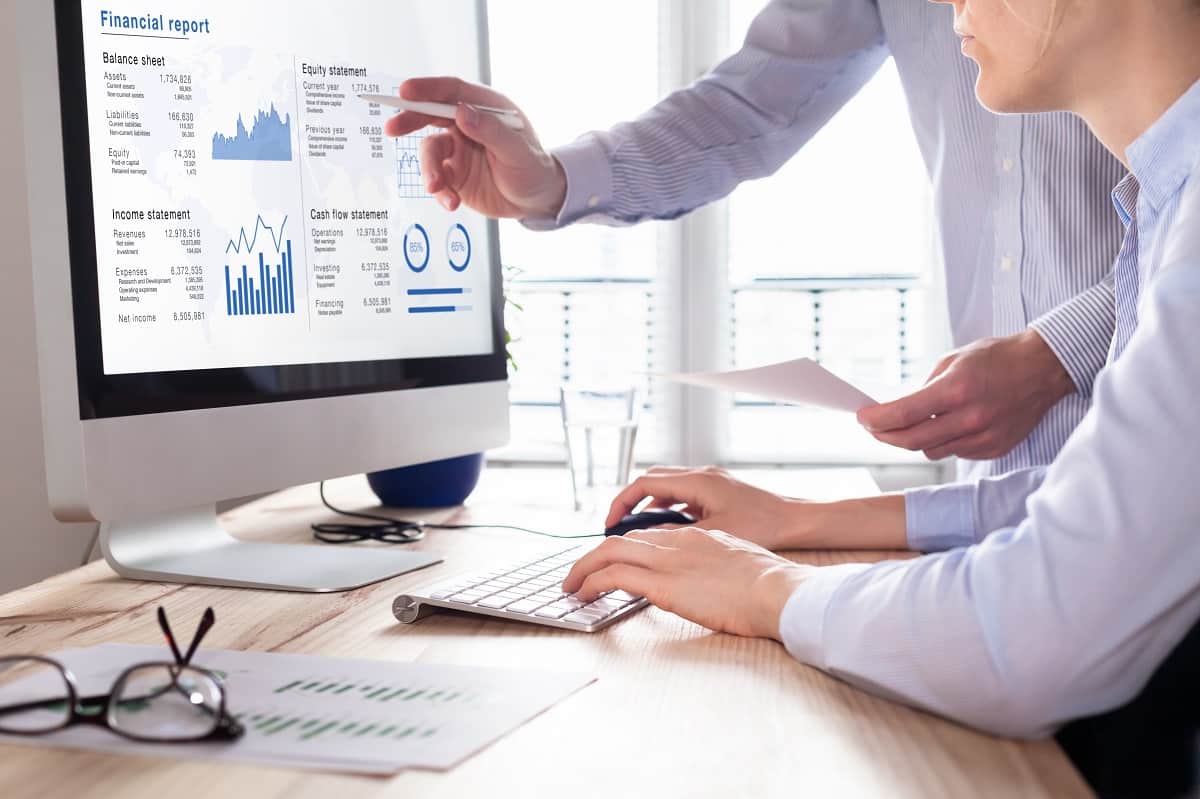 Wave's free version allows you to monitor your business on the financial side of things. It's like your basic spreadsheet with some additional functionality added into it that makes it valuable to any growing business enterprise. With Wave, you can generate reports and scan invoices and receipts directly into the system.
For more detailed functionality and other handy features, such as payroll and payments, you will have to pay a reasonable $19 a month to access the full suite.
Business productivity software doesn't need to be expensive. All you have to do is choose the right ones for your needs. Take the time to review the strengths and weaknesses of your business, whether it's a small to medium-sized enterprise, to figure out which tool you stand to benefit from.