Many professionals and workers go to work every day thinking that they can go through with their tasks without anything eventful happening in the span of eight to ten hours. While this might be true throughout many days, that doesn't mean that every day is uneventful. Many individuals take plenty of precautions in wearing safety equipment at work or driving safely when they're going home.
However, that doesn't mean that you're entirely safe from accidents and injuries. Although you might be abiding by rules and safety regulations, certain factors can still lead to accidents. For instance, if an employer is not addressing potential safety hazards in the workplace, there's a good chance that this can cause work-related injuries. In fact, recent studies have shown that around 2.3 million men and women get into work-related accidents annually.
If ever you get injured due to negligence on the part of an employer, this is sufficient grounds for getting compensated for work-related accidents. But there are a variety of important steps and factors that you need to consider.
So what are some things that you should think about if you're injured at the workplace? How can you be properly compensated for the injury? Here's what to remember in this situation.
Getting Professional Legal Help
The first step in this matter is getting professional help. But right before you start contacting a legal professional, you should report the injury to your manager and acting supervisor. Everything should be written down in a document. Both parties should be aware of the situation that's happening.
Many states require the employee to give out a written notice to the employer. But there are also certain states where you can give out verbally notify your employer regarding the situation. But to be on the safe side, you should have a personal notice to each supervisory personnel within the area regarding the situation. It's also important to consider that there is a filing deadline. If this is the case, you need to act as soon as possible so that you won't lose legal rights in this situation.
Right after you have informed your employer and management group on what has happened, you need to have a lawyer by your side that is well-versed with work-related injuries. Fortunately, you won't have to look far since professional spinal cord injury lawyers are well-versed with personal injury cases. Not only can they support you on your case, but they can give you some insights on what you can do in this situation.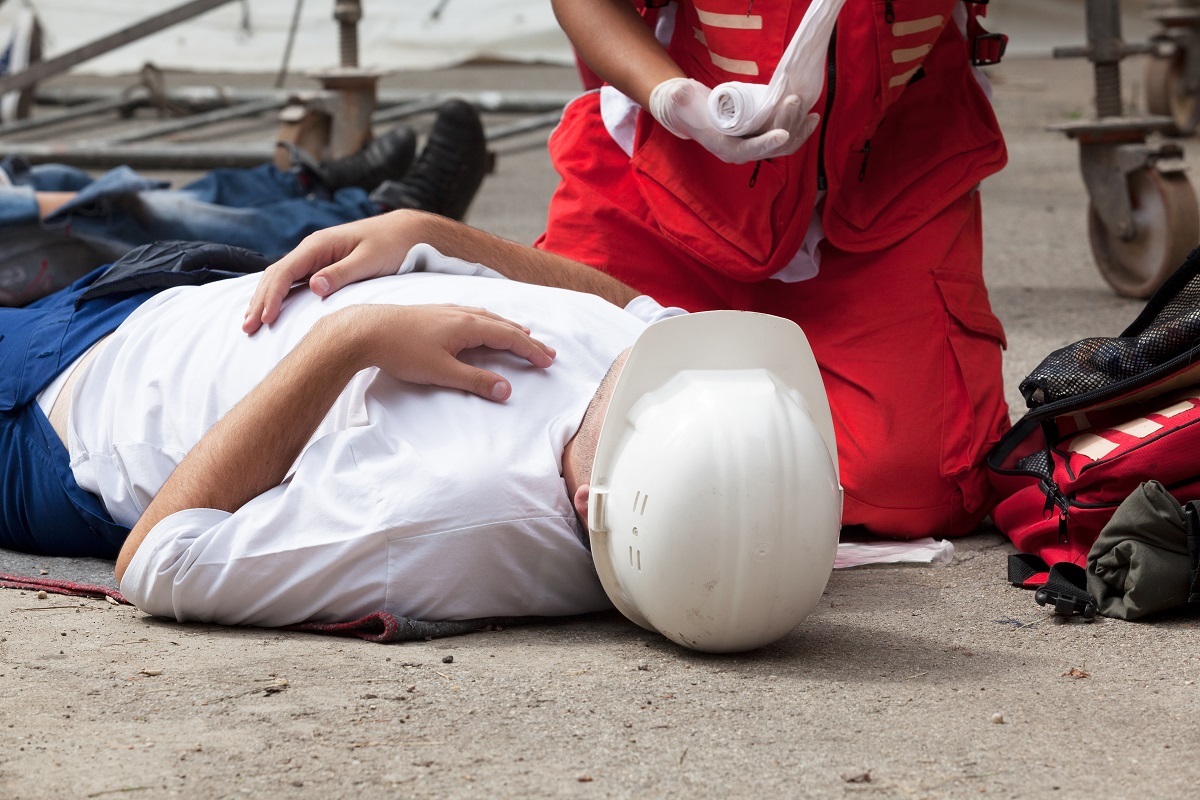 Filing Your Claim
The next step is filing your compensation claim. This is quite similar to filing an insurance claim. Still, it's important to be mindful that this is not a legal proceeding filed against your employer but just compensation for injuries.
The following steps of filing the claim include:
Notify your employer beforehand.
Your employer should have the necessary forms for the claim. But there are times when states require medical facilities to have the claim forms.
Once you have filled out the "employee" section of the claim form, submit it to your employer. It's paramount that you have signed it with your signature and date.
Can you return it to your employer? You also need a copy of the claim form.
After all of these are done, your employer needs to fill out the "employer" section and forward it to an issuing insurance company.
Recovering and Returning to Work
Once the other party has properly compensated you, you should start outlining the timeline when you get back to work. If you're not happy with your compensation, federal laws allow you to have an oral hearing or a review of the written record. There are also instances where you can request a reconsideration of a decision.
If your employer starts disputing your benefit claim, you can have a hearing in front of the Workers' Compensation board. However, it's crucial to note that the board can only rule based on the evidence presented during the claim.
When you're at the workplace, you need to be alert to your surroundings and the present hazards. Although it might seem like nothing might happen in the span of your eight-hour shift, complacency can cause accidents and injuries.
Still, it's important to keep in mind that compensation in this scenario depends on the nature of the injury. Right before you make any legal decisions, you should consult with your attorney first in this matter. Keep in tabs with the organization that can compensate you in this matter.