A lot of meticulous planning goes into starting a venture; it's not as simple as setting up a place and opening a business. Entering a business is a huge investment, requiring money, time, and effort, which could all go down the drain when not managed well. With many things to consider, it's easy to feel overwhelmed and exhausted during the initial phases of your enterprise. Still, when you know the challenges you're going to face, you can easily surpass each difficulty. If you're planning to upgrade your career by doing business, below are questions to need to ponder.
What Do You Want to Explore?
Whether it's a passion of yours or a solution to demand, you have to explore all possibilities before settling on a business idea. If you decide to establish a venture out of something you're passionate about, coming up with ideas for it to thrive will come easy for you. But if you're leaning towards a venture that answers to demand, you can guarantee yourself with an existing client population.
What Do People Think About Your Idea?
Once you have decided on the venture you want to take on, your next move should be polishing it into something tailored for a specific market. To do this, you can voice it out to your closest friends or family and hear thoughts and opinions about your idea; through this, you can modify some parts and immediately attend to its flaws.
Who Do You Want to Cater To?
Without customers, your business can't reach places. This step can either come before or after you have decided on a product. Your venture should revolve around your clientele, ensuring that you provide them with products customized to their needs. When you know who you're selling to, crafting promotional materials and choosing a location will come easy.
What Are Your Funding Options?
Given that a business is a huge investment without the absolute certainty of success, financing should not come from your own pockets. As a way to keep yourself financially secure regardless of the outcome of your venture, it's ideal for you to explore financing options, like loans and sponsors, and keep your savings separate from business funds.
What Location Best Suits Your Venture?
When you have decided on your client population, choosing a place where they can easily spot your business is the next step. For instance, if you're selling apparel tailored for young people, you can build on a location frequented by teens, like malls or near a school. Security is also a priority when choosing a place for your business. Once you've completely set up, equipping your store with durable locks and having a CCTV system installed will help safeguard your on-ground operations.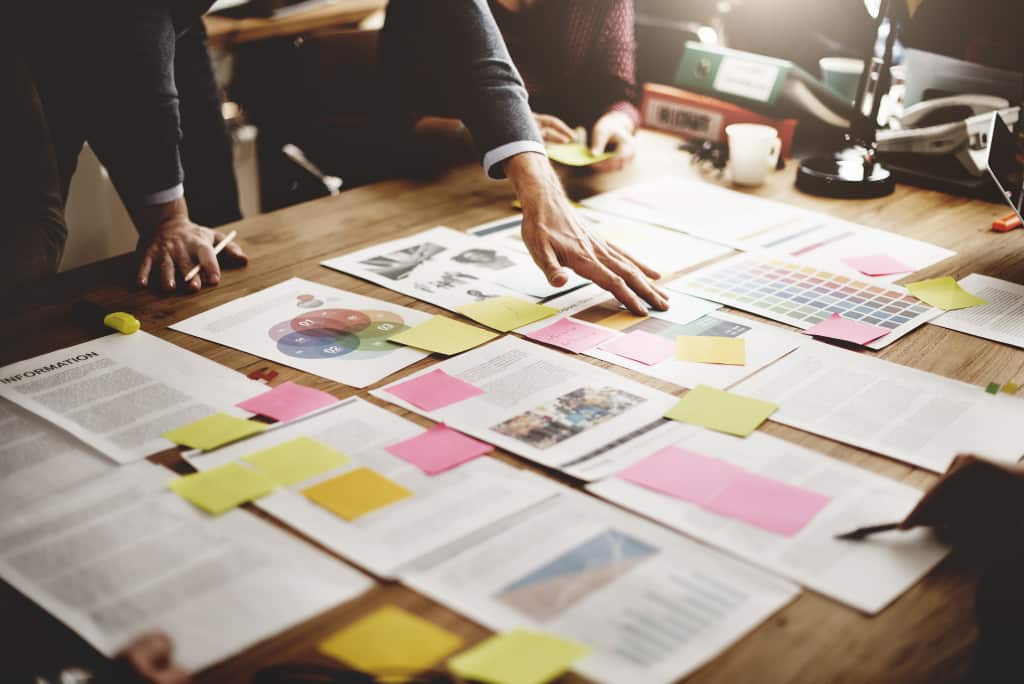 What Business Requirements Do You Need?
With most preparations done, the next thing you should accomplish is getting the papers to make your business legitimate. The permits and licenses required by your city and state are crucial in running your business since it helps give your venture a credible brand image and help you seamlessly start operating by preventing legal disputes.
What Skills and Talents Do You Need in Your Team?
Besides customers, your employees also play a vital role in helping your business run smoothly. Your staff represent your company and work behind the scenes to provide your customers with quality products, making it imperative that you choose professionals that possess reliable skills and are trustworthy. Although excellent skills are essential when hiring a staff member, you should also prudently assess their ability to learn new things and quickly adapt to different situations. A person's adaptability and willingness to learn is vital for starting a business because they'd have to play multiple roles, especially during the onset of your operations.
How Do You Plan to Promote?
Having a brick-and-mortar store means you have more ways to promote, unlike with online shops. You can use your physical shop to entice passersby to look at your products through captivating signage. To further enhance your promotions, you can create an official website and social media accounts to reach more people, engage with customers, and give updates.
What Are Your Future Plans?
By this time, you have probably started your operations, meaning you have to begin thinking about your company's future. Entertaining ideas, such as plans for expansion or launching other products, can fuel your drive even more and help motivate you to improve your current business operations. Establishing a solid clientele should also be your priority during this time so that you can stay in the run for longer.
Unlike holding an employee position, being the boss of your business gives you the responsibility of overseeing all operational aspects. Managing different duties is undoubtedly challenging, but with time and the help of a reliable team, you can establish a thriving venture.