One of the best things about being at home is learning new skills. For people who love cooking, grilling is one of the skills they probably want to master. But being a pitmaster isn't an easy feat. It takes patience and time to be good at the grill.
For first-time grillers, here is a simple guide on how to prepare and grill a mouth-watering barbecue feast.
Marinate Your Meat
Marinating your meat ensures that your barbecue will be flavorful and juicy. It tenderizes the meat by breaking down its outer collagen proteins, which makes it more suitable for grilling. A basic marinade is a mix of oil and an acid base, such as vinegar, pineapple juice, or lemon juice. You can add salt, pepper, or spices to the mix.
Be sure to marinate the meat on a shallow glass or ceramic bowl. Let it sit for half an hour or more. You can also let the meat sit overnight to make it more flavorful.
Prepare the Tools
Barbecuing is serious business, and novice grillers need to prepare the right tools. Below are some of the tools of the trade:
Knives – These are important when grilling or barbecuing. The essential knives used are boning knife (to trim off fat from the meat), slicing knife (to use before serving grilled chicken), and a chef's knife (to slice or chop anything). It's time to bring out those personalized knives gifted by friends and family.
Grill Wipes – These wipes are often used by grillers to clean the barbecue grills before grilling. They are often infused with a fine layer of cooking oil to help lubricate the grill and keep the meat from sticking while grilling. It's a must-have even for barbecue newbies.
Basting Brush – It is a valuable tool to keep the meat moist while barbecuing or roasting it. Basting brushes are usually long to protect a griller's hands from the heat. Brushes with silicone bristles are great options since you can clean them using a dishwasher. You can also use brand-new paintbrushes as an affordable basting alternative.
Forks and Tongs – Forks and tongs are essential tools you need when grilling. Grillers use forks to flip meats without shredding them to pieces. Tongs, on the other hand, help them check their meats to see if they're ready to serve. Barbecue forks and tongs often come with non-slip grips and measure about 12 inches from tip to handle.
Skewers – These wooden or stainless steel skewers help hold different types of meats and vegetables for barbecuing. Make sure to soak wooden skewers in water first to keep them from burning while on the grill. You can also use grill wipes on metal skewers to avoid food from sticking on them.
Grilling gloves or mittens, aluminum foil pans, fish racks (for grilling fish), fire starter kits, and a meat thermometer are also essential tools when grilling.
Fire Up the Barbecue Grill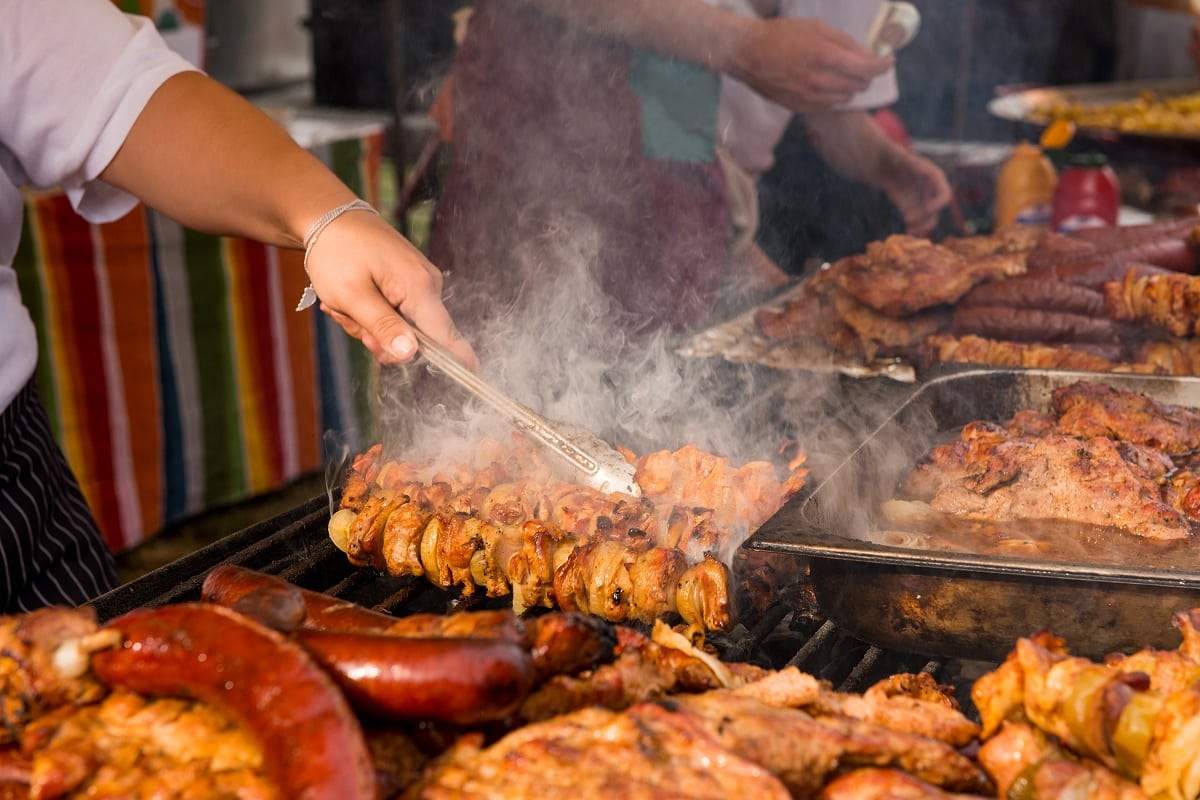 After marinating the meats and preparing the tools you need, it's time to fire up the barbecue grill. Grill experts recommend against using lighter fluid when starting a fire. It's both dangerous, and it may affect the meat's taste.
Use a chimney lighter and paraffin wax cubes to light a fire instead. Once charcoal or wood chips have reached optimum heat, start grilling the meats. Use the tools mentioned above to check if the meat is properly cooked. Flip them to avoid charring and overcooking the meat. Baste the meat as needed. Let the meat sit for a few minutes before serving. Also, roast vegetables to bring variety to your barbecue dishes.
Armed with the right knowledge and tools,  you will find that it's easy to cook and prepare a delicious meal for your family. Now, you can throw a stay-at-home barbecue feast.