Unfortunately, many homeowners don't pay much attention to these ugly sights, precisely because they are necessary for the household.
But if there's something off in your interior design that you can't seem to put a finger on, it's most likely the following eyesores (and you need to hide them fast).
Air-conditioning Units
Not really total eyesores, but when they're old already, they absolutely drag down the aesthetic appeal of any space. If your AC units are mostly installed near the floor or under a window, what you can do here is create a window seat.
Repurpose some old wooden panels from your workshop to make a tiny bench and then add some seat cushions. Complete the look with fur blankets and throw pillows. Not only did you hide the ugly sight, but also made an additional functional area where you and your family can spend time.
And before you forget: keep your windows spick and span. There's no use to creating a viewing seat when the view is obstructed by dirt and grime. So, work with professional window cleaners in Lehi. Pay attention to your window treatments, as well. This can make the entire area more sophisticated.
Fuse Box
You have a really good blank canvas for an accent wall, for a nice focal point in the room, if not for that fuse box sticking out and getting so much attention. But don't worry, there are lots of ways to go around this.
For one, you can paint on it. Florals or geometrical patterns are perfect for this because they can easily disguise the ugly box as part of the wall, while also shifting the focus to the overall aesthetics of the surface.
Another thing you can do is hang art over the box. This will conceal any trace of the eyesore and your guests won't even know that something is hiding underneath your pretty abstract paintings. Just a reminder when choosing artwork, it's best to go for pieces that have the same vibe and colors of the room. Your art piece won't look like it was randomly chosen and hanged, but rather carefully picked for the room.
Extension Cords and Wires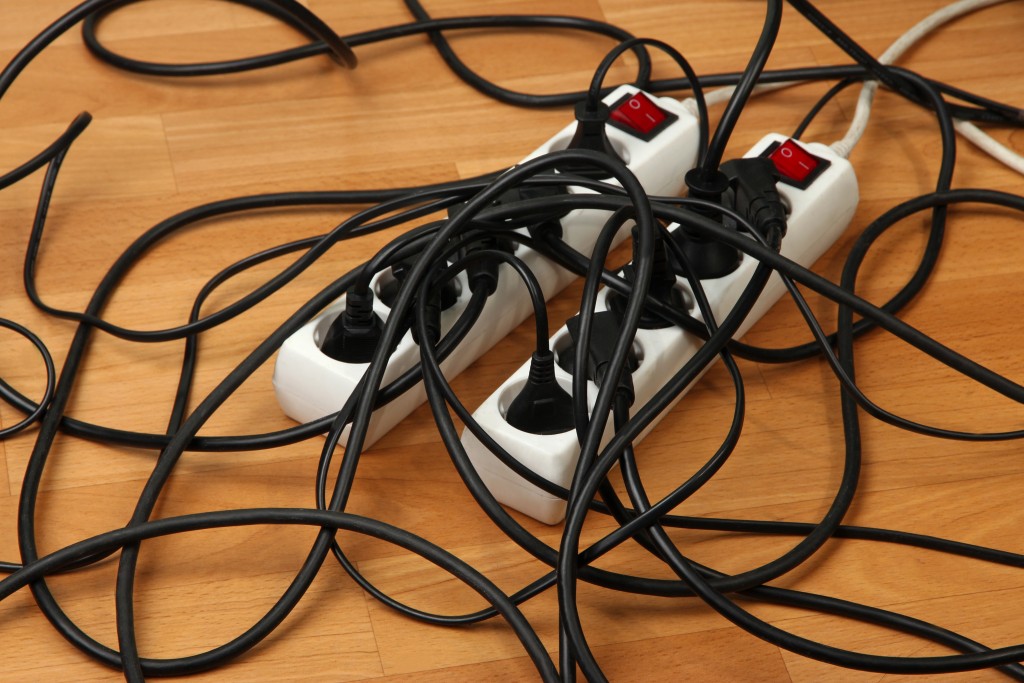 These are the major turn-offs in home design. They're messy. They can get knotty. They mess up the minimalist vibe. They look out of place in the middle of over-the-top decorations. One way you can deal with this is to wrap your wires and cords in jute rope. With its neutral color, it can easily disguise itself as an accent element and blend into the background or in any type of home design.
For your television's cords, drill a hole into the wall behind the equipment and feed the wires through it. If you're not into DIY wall puncturing projects, you can instead use rain gutters to keep the cords from dangling. Paint the gutters with the same colors of your wall so it can blend in easily.
Interior design isn't just adding beautiful elements in your space. It's also about reducing the ugly features of every room. Keep eyesores away from plain sight and discover the difference of a clutter-free home.