If you're like most business owners, you likely wear a lot of hats. And while you may be good at all those things, there's only so much time in a day. And eventually, something's got to give. When that happens, it's time to start outsourcing.
Outsourcing can be a great way to take some of the pressure off yourself and free up your time to focus on the things that matter. But it's essential to outsource wisely. Not all tasks are suitable for outsourcing, and not all service providers are created equal. So, which functions should you outsource, and how can you ensure your outsourcing works like a charm?
Marketing
Your business is likely to succeed with a good marketing strategy, but it can be tricky to maintain when focusing on other tasks. Fortunately, outsourcing marketing can be an effective way to ensure it's always taken care of.
An agency handles most marketing projects better, such as developing a comprehensive branding strategy or launching a new advertising campaign. Hiring a freelancer can be an excellent option for smaller tasks, such as content writing or SEO optimization.
These services come with various options at different price points, making it easy to find the perfect fit for your budget. And since most providers offer a money-back guarantee, you can rest assured that your investment will pay off.
Design and Development
No matter what industry you're in, having an attractive website is essential to draw in customers and establish your brand. In fact, 75 percent of consumers say they have judged a company's credibility based on the design of its website. So you'll want to make sure yours looks its best.
Fortunately, plenty of web design and development companies can help you create the perfect website. From web design and custom coding to adding new features, these services can make sure your website is up-to-date and visually appealing.
They can also help you create an intuitive user experience, making it easy for customers to find what they're looking for. That way, your website can be a powerful tool for promoting your business and improving customer satisfaction.
Administrative Tasks
Running a business involves a lot of administrative work, such as bookkeeping, payroll, and data entry. While this may be necessary to keep things running efficiently, it can take time. The excellent news is administrative tasks can be easily outsourced.
Hiring an experienced bookkeeper can save you the hassle of managing your finances and free up your time for the things that matter. And if you need help with data entry, transcription services are available at an affordable rate.
However, be careful when outsourcing these functions, as these are sensitive tasks that have to be handled with care. Make sure to research and find a reliable service provider you can trust. Doing so will ensure your business runs smoothly and securely.
IT Support
In today's tech-driven world, IT support is a must for any business. But outsourcing IT can be a great way to ensure your systems are secure and running smoothly if you don't have in-house tech specialists.
You can outsource the entire IT system or just the areas you need assistance with, such as hardware and software installation, maintenance, and security. Plus, you also have the option of remote IT support for more cost-efficiency.
Additionally, working with a reliable IT support company can help you save money in the long run. They can recommend budget-friendly solutions tailored to your business's specific needs and help minimize any tech-related issues. With it, you can maximize your operations and reduce overall costs.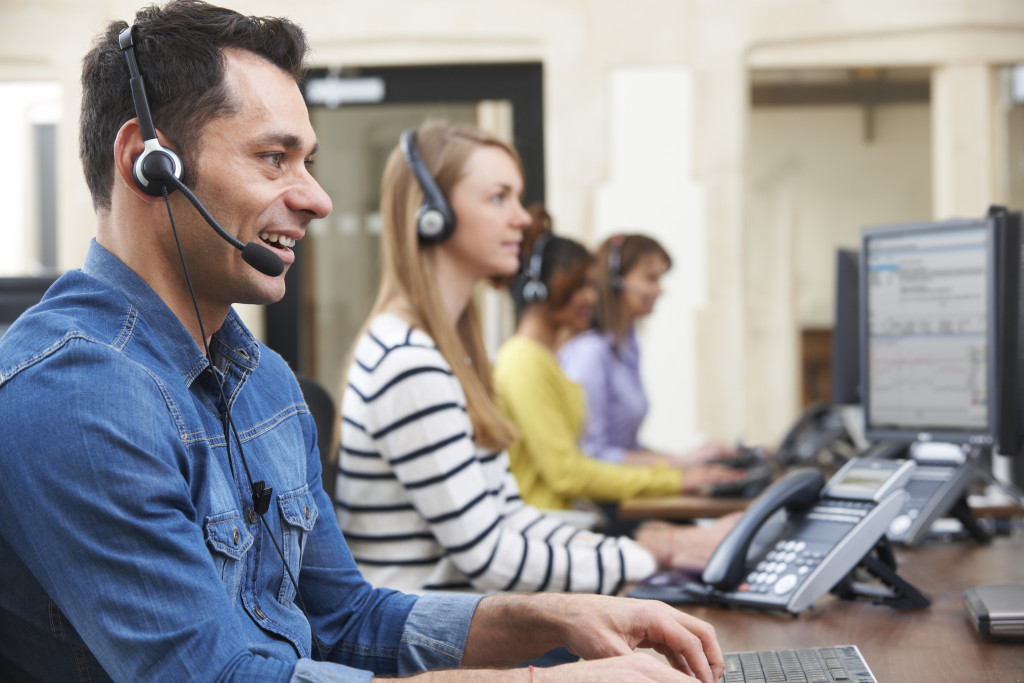 Customer Service
Of course, customer service is an essential part of any business. However, the volume of customer inquiries can be overwhelming, especially if you don't have a dedicated team or the necessary resources. That's where outsourcing comes in.
You can hire a customer service provider to handle your inquiries, whether it's through email, chat, or phone. These services offer 24/7 customer support, so your customers will always get the help they need. They can also help you improve customer satisfaction by responding quickly and professionally to inquiries.
But you must be careful when selecting a customer service provider. Look for one that offers excellent customer service, so you know your customers will get the best experience possible.
Outsourcing can be a great way to save time and money while improving the efficiency of your business. With it, you can focus on the core functions of your business and delegate the rest to experienced professionals. Using this strategy, you can stay competitive in your industry while meeting customers' needs. So, if you're looking to maximize efficiency and profitability, outsourcing is worth considering.