Martial arts school businesses can be highly profitable and provide an excellent service to the community. However, before you open your doors for business, there are some things you need to do to get started. This article will provide a few tips on getting started with your martial arts school business.
Get an Insurance Coverage
As a martial arts school owner, you must ensure your business is adequately covered by liability insurance. This type of insurance will protect you if someone is injured while participating in one of your classes or events. Without robust liability insurance for martial arts schools, you could be held personally responsible for any medical bills or other damages that result from an accident.
In addition, your business could be sued and forced to pay a large settlement. While the cost of liability insurance may seem like an unnecessary expense, it's simply not worth the risk of operating without it. Before opening your doors to students, ensure you have the right coverage in place.
Create a Business Plan
Before your martial arts school business, you should have a business plan. This will help you determine your business's financial viability and set realistic goals. Your business plan should include an Executive Summary outlining your business concept and key objectives.
You should also include a market analysis, which researches the needs of your target market and assesses the competition. Additionally, your business plan should outline your marketing strategy and sales goals. Finally, you should include a financial analysis, which projects your start-up costs and provides information on potential funding sources. By taking the time to create a comprehensive business plan, you increase your chances of success when starting your martial arts school business.
Choose a Location
As with any business, location is key when starting a martial arts school. You want to choose a spot that is easily accessible and visible to potential customers. Traffic and visibility are important factors when choosing a location for your martial arts school. Plus, you'll want a large enough location to accommodate your projected growth. Suppose you plan on adding additional programs or expanding your school in the future. In that case, you'll want a space that can accommodate those plans.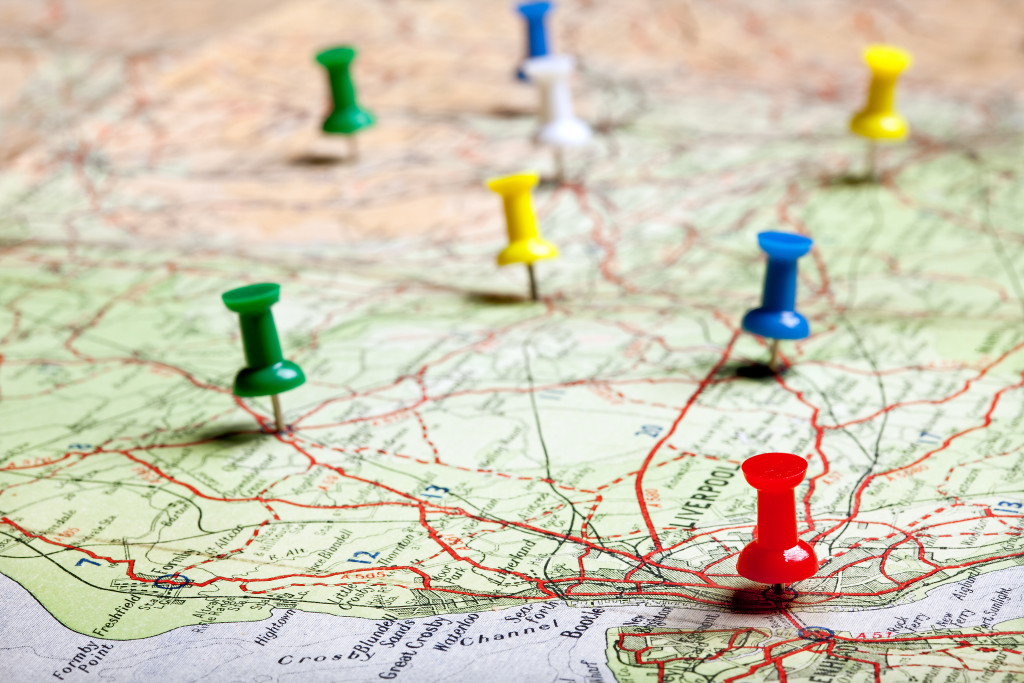 Once you have found the perfect location, you can begin planning your school's layout and design. With some planning and hard work, you can create the perfect space for teaching martial arts.
Purchase the Right Equipment
Purchasing the right equipment is essential when you're just starting in the martial arts school business. This will not only help you to provide the best possible service to your clients, but it will also help you to stay safe while working. The first equipment you'll need is a good set of training mats. These should be large enough to accommodate all your students and be thick and firm, protecting everyone from injury.
You'll also need various training weapons, including swords, knives, and staff. While you can find many of these items second-hand, it's generally best to buy them new so that you know they're in good condition. With the right equipment, you'll be well on your way to running a successful martial arts school business.
Find the Right Instructors
Starting a martial arts school can be a great way to turn your passion for martial arts into a successful business. However, finding the right instructors is essential to the success of your school. Not only do they need to be skilled in the martial art you are teaching, but they also need to be able to relate well to students and parents.
Additionally, they should have experience teaching classes and managing a school. With the right instructors in place, you can be sure that your martial arts school will be off to a great start.
Promote Your Business
Once everything is in place, it's time to promote your business. There are many ways to market your martial arts school, and you'll need to find the ones that work best for you. One of the most important things you can do is create a website for your business. This will give potential students and parents a way to learn more about your school and your offer.
In addition to your website, you'll also want to promote your business through print and online advertising. You can also distribute flyers and brochures to local businesses and hand out business cards to potential customers.
By following these tips, you will be on your way to starting a successful martial arts school business. With a little bit of planning and some hard work, you can create a thriving business that will provide you with a high income and a lot of satisfaction. So what are you waiting for? Get started today and make your dream of owning a martial arts school a reality. Just remember to take your time and carefully plan everything before you start. With the right preparation, your business will be up and running.