Target shooting is becoming popular in the United States; that's why every gun store owner is now considering building a shooting range. It's beneficial to have one. It retains customers, and it keeps them coming back. It's also a great place to hold events and other functions promoting your business.
If you're planning on building a shooting range, here are five tips to help you get started:
Choose the Right Location
The first step in building a shooting range is finding the right location. You need to find a spot that's big enough to accommodate your range but not so big that it'll be a hassle to maintain. You also need to ensure the land is zoned for commercial use and that there are no environmental concerns.
Great locations to build your shooting range include:
Abandoned warehouses
Vacant lots
Old factories
If you can purchase any of these locations, that's great! They already have the foundation for your range, and you don't need to spend more on that. However, if you can't find any of those locations, consider building your gun store instead.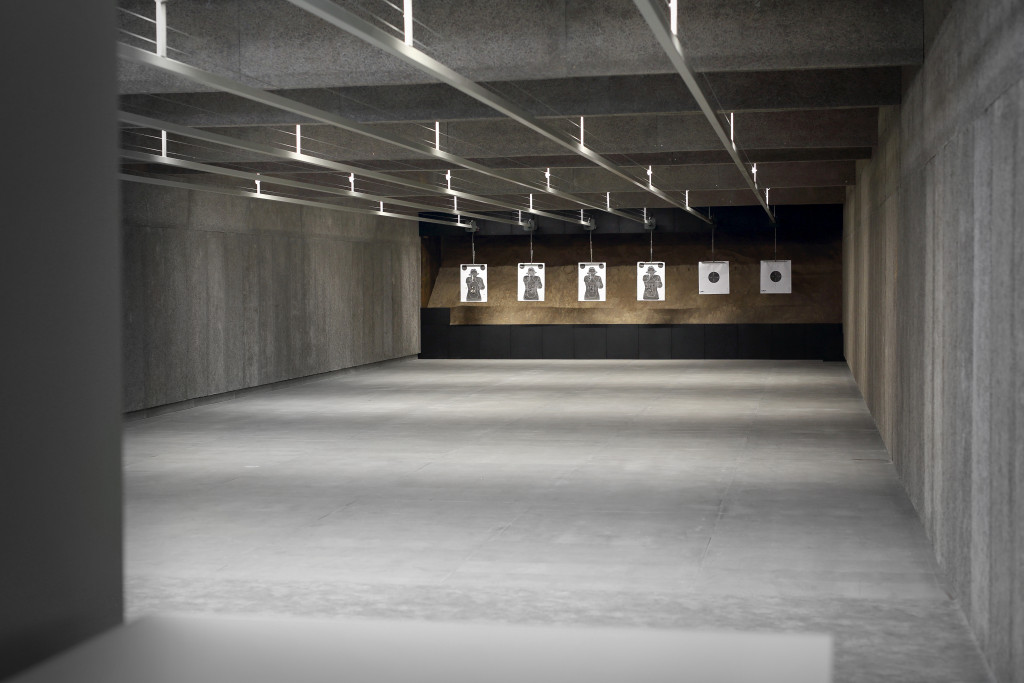 Get Insurance
The next step is to get insurance for your shooting range. It's important because it covers any damages that may occur due to the use of firearms. It also protects you from liability in case of accidents. A good gun shop CGL policy can ensure that your store is safe from all sorts of accidents and liabilities. It can also cover any renovations or damages done by vandals. It also covers any accidents that can happen to your customers or employees, which is essential for any gun range.
Plan Out The Range
Once you've found the perfect location and obtained the necessary insurance, it's time to start planning your range. First, you need to decide on the size of the range. The minimum size for a shooting range is 10 yards by 10 yards, but you can make it as big as you want. Just keep in mind that the more extensive the range, the more expensive it'll be to build and maintain.
Next, you must decide on the target type you want to use. There are several options available, such as:
Paper targets
Steel targets
Pistol targets
Rifle targets
Once you've decided on the size and type of targets, you need to determine how many lanes you want in your range. The standard is four lanes, but you can have more. Just remember that each additional lane will increase the cost of the range.
Finally, you must decide on the lighting you want for your shooting range. The options include:
Fluorescent lights
LED lights
Halogen lights
Once you've planned the range, it's time to get some permits and start building!
Obtain The Necessary Permits
The next step in building your shooting range is to obtain the necessary permits. This step is crucial because it ensures that your range is up to code and meets all the safety requirements. It also shows that you're a responsible gun store owner who takes safety seriously.
To get started, contact your local zoning office and find out what permits you need to build a shooting range. Once you have the permits, you can start construction!
Follow These Safety Guidelines
Once your shooting range is built, it's essential to follow these safety guidelines to ensure that everyone stays safe:
People must always point their firearms in a safe direction at all times.
All firearms must be unloaded when not in use.
There must be no ammunition in the firing area.
Finally, only authorized personnel should be allowed in the firing area.
These are just a few safety guidelines you must follow when operating a shooting range. For more information on gun safety, you can find all of it in the NRA gun safety rules website.
Promote Your Range
The last step in building a shooting range is to promote it! You can do this in various ways. One way is through marketing services.
Market it Physically and Online
You can choose to market your range in person or online. If you decide to market it in person, consider putting up flyers in local businesses and gun stores. You can also hold grand opening events to attract attention to your new range.
If you choose to market your range online, create a website for it and include photos, videos, and information about the range. You should also create social media accounts for the range and post regularly. You can reach a wider audience and attract more customers by promoting your range online.
Host Events
Another great way to promote your shooting range is by hosting events. You can host competitions, clinics, and even corporate events. It's a great way to get people interested in your range and generate income.
Following these tips, you can build a successful shooting range to attract customers and generate income. However, make sure to market it once it's done so that you can immediately reap the benefits of your gun range. In addition, doing this will help you pay the overall cost of construction.