The international shipping industry is the lifeblood of the global economy. Accounting for 90 per cent of the world's trade, the bulk transport of materials, and the import and export of good relies heavily on seaborne commerce.
Like trade on land and air, the transport of goods through the sea is prone to many uncertainties like adverse weather, accidents and piracy, to name a few. It's crucial for businesses to have a feasible risk management practice in place so they can minimise the effects of these hazards in their daily operations.
Getting marine insurance is one way of mitigating the effects of uncertainties at sea. It protects your business from loss or damage to the vessel and its cargo, loss of life due to accidents and the costs of dealing with legal disputes.
While it's necessary to have marine insurance, it's equally important to ensure that you buy the right policy. Below is a guide to help you find a suitable coverage for your vessel.
Knowing the Types of Marine Insurance
Before searching for an insurer, take the time to decide what kind of coverage you need. There are different types of marine insurance that cover losses for certain circumstances. Hull and machinery insurance compensates losses due to physical damage of the vessel and cargo, while protection and indemnity insurance covers your legal obligations to third parties. Other insurance types pay the costs of damage for other situations, and you might need more than one type of coverage for your ship.
Insurance companies also offer various policies that give clients the flexibility to choose a marine insurance type based on their business needs. Some of these policies are:
Voyage Policy: This insurance policy is valid for only a particular voyage.
Time Policy: This coverage insures a vessel for a specified period, usually a year.
Open or Unvalued Policy: This type of policy reimburses the insured only after the loss of cargo is examined and valued.
Fleet Policy: Several ships belonging to one owner are covered under the same policy.
Choosing an Insurer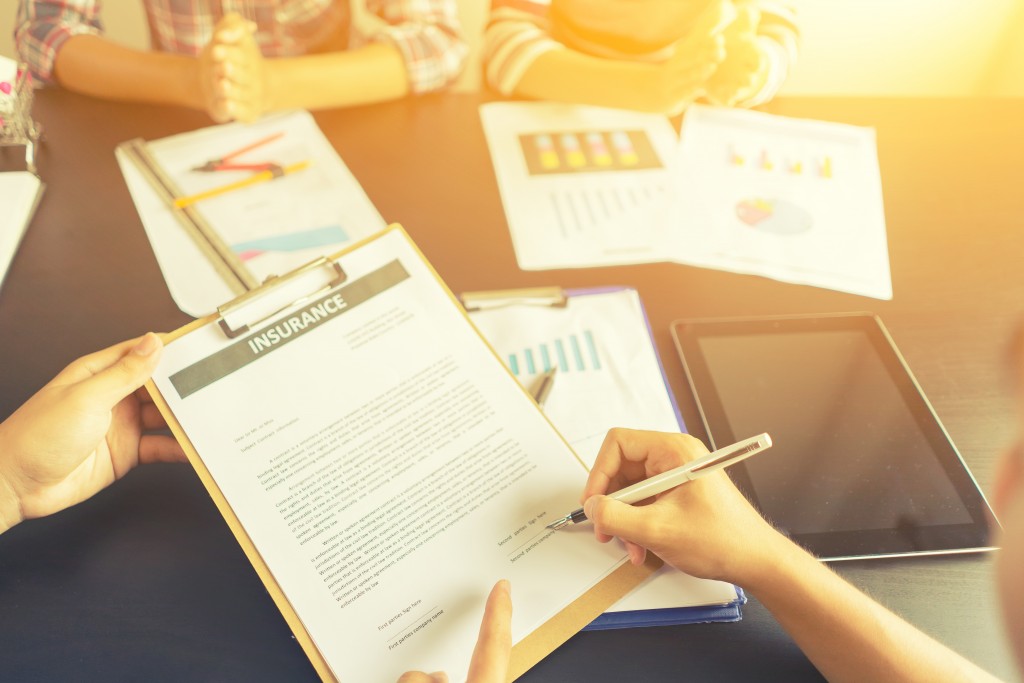 After figuring out what insurance policy you need, take the time to research on what insurance company you want to sign up with. Look for recommendations from other shipping companies and search online for reviews. Ask about how the insurers file claims and how long it takes to get them approved. Also, find a way to know the insurance company's financial stability so that you don't have to worry about it going bankrupt.
When you've done your research, call up the companies you're interested in to ask questions relevant to your business needs. Ask for an insurance quote, and then compare their offers.
Determining the Factors Affecting the Premium
The underwriter looks at several factors when establishing the premium for a marine insurance policy. Common determinants include the age and value of the ship; the type of engines; and the area of navigation. Sometimes the underwriter will also examine the nature of the business and the possible risks the vessels will undergo.
There are several ways you can reduce your premium. One is by selecting the highest deductible amount, as it helps bring your insurance costs down. Generally, physical damage deductibles start at around 1 per cent of the insured value of the ship, and it can be increased to up to 5 per cent. You can also ask your insurer if a limited navigational area on your policy will save you money. You may not need a high coverage if you're operating your boat only in a certain country.
Marine insurance is necessary to reduce the effects of physical damage, adverse weather and legal disputes to your shipping business. There are many types of marine insurance policies, and each of them caters to different situations. Taking the time to research the types of marine insurance and the insurer helps in finding the policy that suits your business needs.