Greece is home to mythological gods and sumptuous Mediterranean food. This European country is also a good vacation destination among tourists. You will be at awe with breathtaking views and exotic dishes when you visit this amazing country.
However, you don't have to fly to Greece to have a taste of their cuisine. There will be at least one food establishment in your area that offers Greek cuisine. There are Greek restaurant franchises for sale for those who are looking to franchise food business.
You may have already tried some dishes you don't know have Greek origins. If you give Greek food a chance, you will realize why a lot of people love them. There are lots of them you can try. From appetizers to desserts, Greek cuisine has them all.
As mentioned, you don't have to travel all the way to Greece just to taste their food. There will be at least one food establishment near your area that offers authentic Greek food. Here are some of the most popular Greek dishes you need to try.
Taramosalata
If you're adventurous, you should try this Greek delicacy. In case you don't know yet, taramosalata is fish eggs. It is healthy in a sense since its healthy fat is from fish. However, make sure to take it easy. Remember, everything in excess is bad, right?
Moussaka
This iconic Greek dish includes meat (lamb), eggplant, pureed tomatoes, and creamy béchamel sauce. Add with garlic, onion, and other spices, and you get that classic Greek taste you won't forget.
Feta cheese
Feta cheese is a staple among Greeks. It is a major ingredient for salads and other popular dishes like tyropita (Greek cheese pie). It can also be fried to make saganaki.
Saganaki
Saganaki is another popular Greek appetizer. It is made from fried feta cheese. However, other cheese variants such as gruyere or kasseri are also used to make this dish. Squeeze a little bit of fresh lemon juice, and you'll never look at a cheese dish the same way again.
Spanakopita
This is Greek for "spinach pie." It is made from pastry stuffed with spinach, cheese, eggs, and herbs and spices. Be aware that spanakopita can be messy to eat because of the pastry. But once you have a taste, you won't mind having a mess after all.
Gemista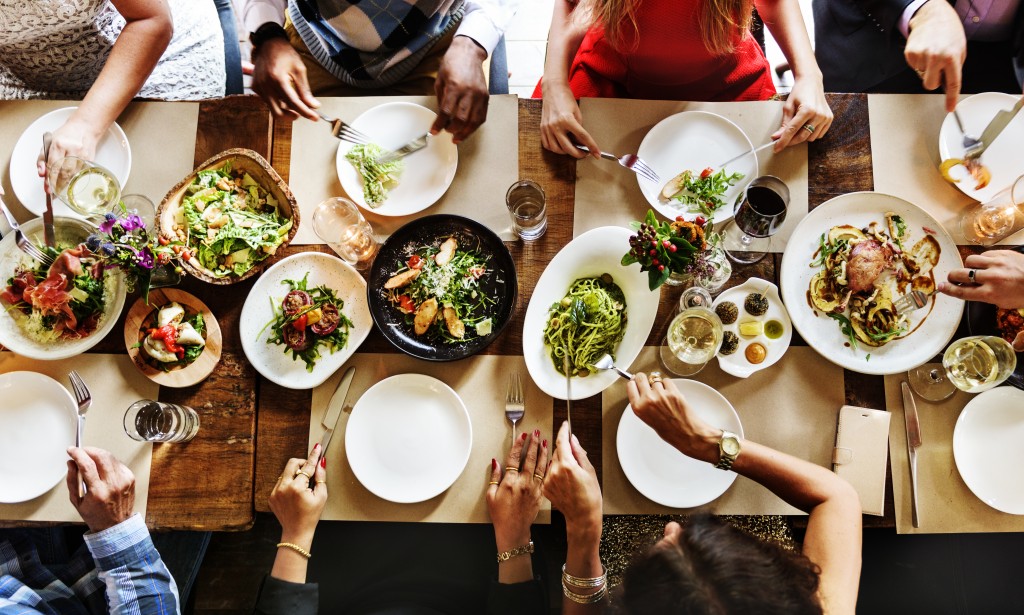 It is a stuffed baked dish drizzled with olive oil and tomato sauce and served with potatoes. Making gemista vary depending on the ingredients used.
Some use tomatoes, bell peppers, or zucchini to put in the stuffing. The stuffing uses rice, tomato sauce, pine seeds, and different spices. Add Greek yogurt on the side, and you will be mind-blown of this dish.
Baklava
This is one of the most popular Greek desserts. It uses filo pastry, ground nuts, and honey as the main ingredients. Once you try one, you'll have another one, and another, and another one…
If you haven't tried Greek dishes, it's time to try them now! Aside from healthy, they guarantee to give your taste buds a whole new level of a dining experience.