There is power in fashion. It acts as a medium for many different things, including self-expression, creativity, and even politics. And the people who get to dictate what is in and out are even more powerful, considering the many who follow their lead. These people are often found working on or with fashion magazines.
Magazines have influence in the fashion industry that is too significant to ignore. Considering the readership of the top fashion magazines in the world, it is no wonder that these publications have the ability to make or break any clothing store's dream of becoming a franchise.
Vogue
Vogue remains the most influential fashion and lifestyle magazine to this day. Created in 1892 by Arthur Baldwin Turnure, Vogue first began as a weekly newspaper whose demographic was the upper and upper-middle class. Its spreads were adorned by fashion photography. Often, the focal point was women from this social standing — what they did in their leisure time, what their habits were, and what they wore to social gatherings with other rich and famous people.
This allowed the "others" or people who were neither rich nor famous to see what it's like to live as one of the affluent. It also gave them the opportunity to mimic their lifestyle, although to a lesser degree. This is prominent until today, seeing as how many pour over magazines to learn about the latest trends in fashion.
Vogue remains primarily occupied with fashion, given the existence of the fashion week. But many of its pages now also discuss societal shifts. The magazine's ability to adapt with times has given it the power it has to this day. Now with Anna Wintour, one of the most prominent figures in fashion, it will be no surprise if Vogue's influence in everything fashion continues to grow.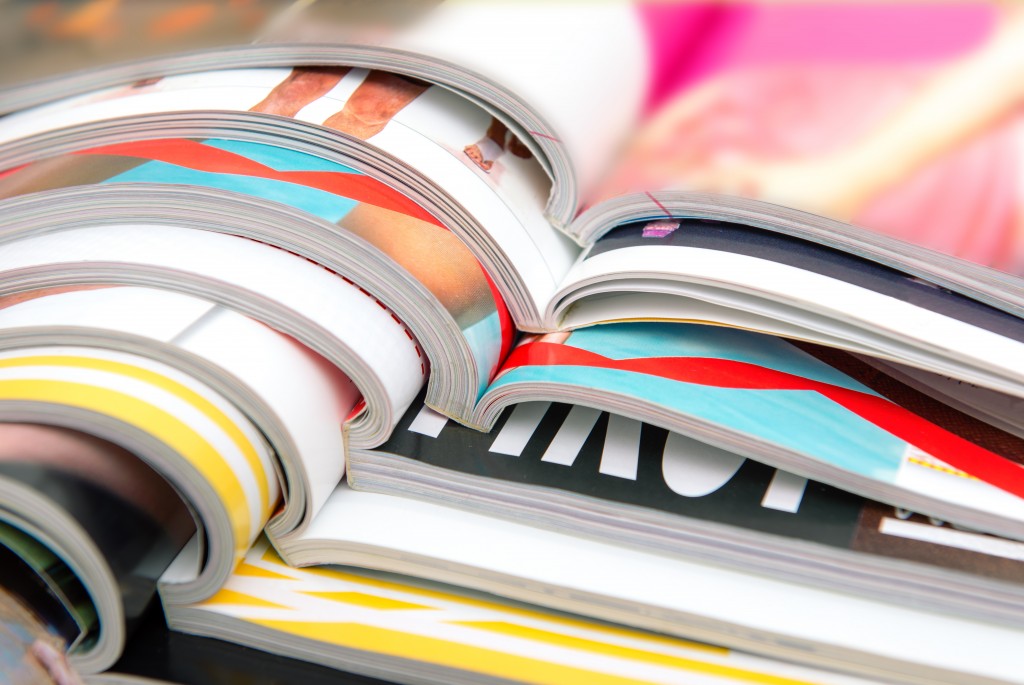 ELLE
ELLE magazine is known to play second to Vogue when it comes to influencing the fashion industry. A Paris-based publication, ELLE was created in 1945 by spouses Pierre Lazareff and Hélène Gordon. The name of the magazine stands for "she" or "her" in French.
Similar to Vogue and other fashion publications, ELLE discusses other lifestyle topics such as health, beauty, and relationships. However, fashion remains its focal point in every edition. This is further emphasized come fashion week, as the editor, Nina Garcia, and other writers talk about the latest trends set by designers on the runways.
With how sophisticated the magazine is, many trust the judgment of the people behind ELLE. These days, readers also consider the publication as a shopping guide, leading them to the best clothing and cosmetic product finds. While Vogue remains to be the most influential fashion magazine, ELLE stands to be the one with the highest amount of readership. The publication has over 44 editions worldwide.
Given the magnitude of their power, many brands seek to be mentioned at least once or twice in any fashion magazine edition. But it is not enough for a brand's name to be published. It has to be spoken in a positive light since this will surely affect the trajectory of the business.