Develop relevant safety policies and procedures and train employees on them.
Provide employees with necessary safety equipment and tools, ensuring that they are regularly inspected and maintained.
Ensure all employees have the necessary certifications for their work environment.
Train employees on safety procedures, and provide personal protective equipment (PPE) when needed.
Safety in construction projects should always be a top priority for businesses and entrepreneurs. Accidents can occur anytime, anywhere, and can cause injuries, fatalities, or even long-term disabilities to anyone involved in the project.
Construction site hazards can range from falling from heights, electrocution, fires, or being struck by objects. This blog post will discuss practical ways to ensure employee safety in construction projects.
Develop a Safety Program
Every year, thousands of workers are injured or even killed at construction sites due to accidents that could have been prevented with proper safety measures. A safety program is a crucial element of any construction project, not just for compliance with regulations but also for the well-being of your employees. How to develop a safety program? Here are a few tips:
Identify Hazards and Risks
The first step in developing a safety program is identifying the hazards and risks associated with your construction project. Take time to assess the potential dangers in your work environment and your employees' tasks.
Once you've identified the potential hazards, rate them according to their level of risk and prioritize them for action. This will help you to determine which threats pose the most significant risk to your employees and where to focus your efforts.
Develop Safety Policies and Procedures
Based on the identified hazards and risks, develop and implement safety policies and procedures to help you control and minimize risks. Ensure each policy and practice is clear, well-organized, and understandable.
Ensure that your employees receive training on each policy and procedure to understand the expectations and know how to adhere to them.
Provide Safety Equipment and Tools
Providing safety equipment and tools is essential for keeping your employees safe. The equipment and tools should fit the job and be comfortable for the employee. It is also necessary to ensure the equipment is regularly inspected and maintained to ensure it is in good condition and working correctly.
Ensure Employee Certifications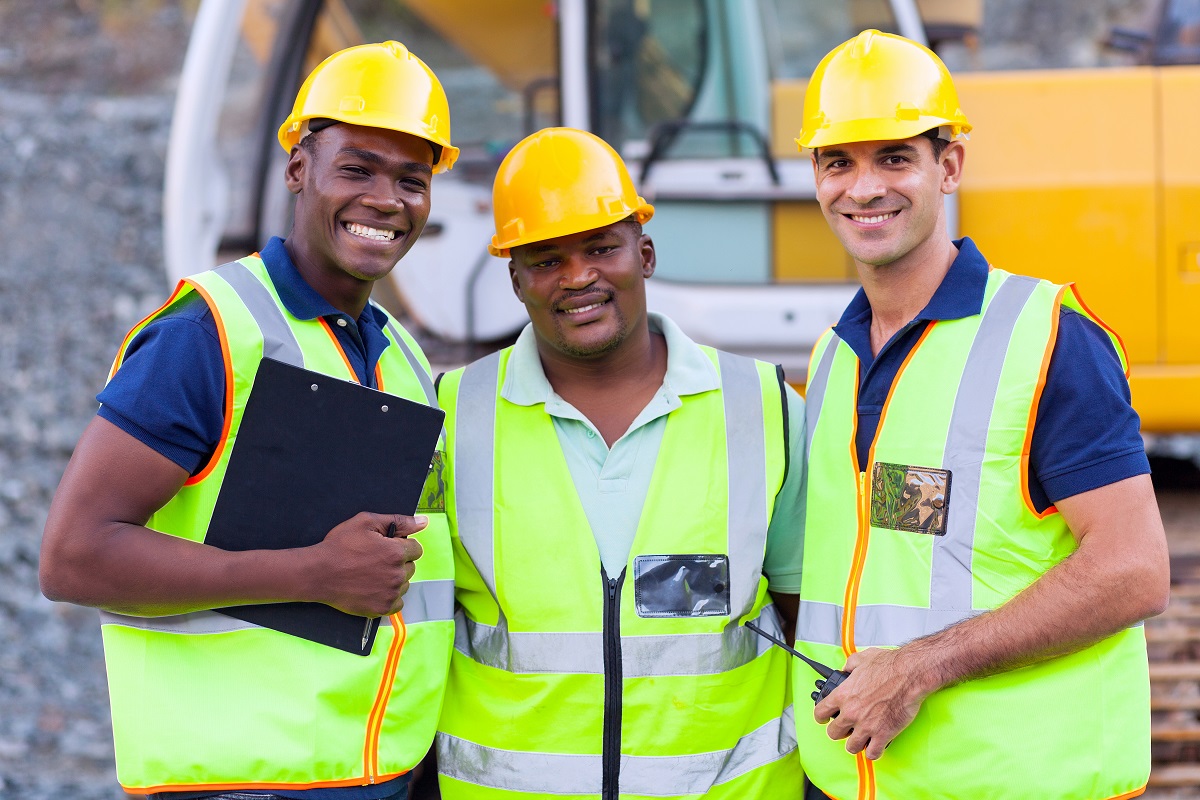 Ensuring employee certifications is essential for keeping employees safe, especially in construction projects. It ensures that workers have a minimum level of knowledge and understanding so that everyone on site knows how to stay safe.
For example, in the UK, employees must go to a CITB test center and pass an accredited health, safety, and environmental test before working onsite. This helps protect the employees and other third parties who may be affected by the project.
So it's essential to work with verified professionals to ensure all those involved are certified according to industry standards and codes of practice.
Train Employees
All employees working on construction projects should be trained on the safety procedures outlined in the safety program. Safety training should cover areas such as how to use equipment, identifying and reporting hazards, and the proper use of personal protective equipment. Ensure new employees are trained before beginning work and provide refresher training for current employees when necessary.
Use Personal Protective Equipment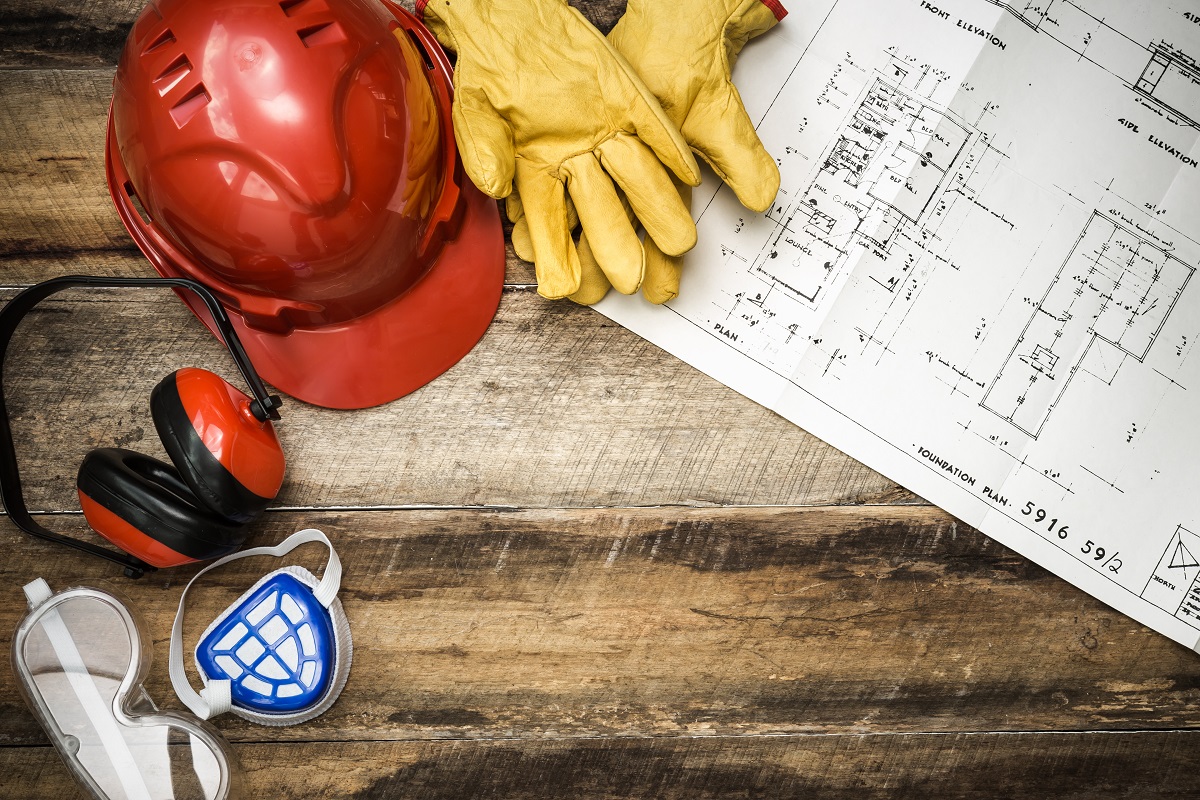 One of the most important ways to protect your workers is by providing them with the proper personal protective equipment (PPE). PPE is gear designed to minimize the risk of injury or illness in hazardous work environments.
Why is PPE Important?
PPE is essential in construction, where employees are exposed to various hazards daily. The risks may include falling objects, chemical splashes, dust and debris, loud noise, and other harmful substances. PPE is where the worker and the risk meet, and it is the last line of defense to prevent serious injuries or illnesses from occurring.
PPE can reduce injury severity, and wearing a hard hat can protect the head from blows, drops, or bumps. PPE can also be connected to infections, like wearing gloves can prevent bacteria or viruses from entering the body.
What types of PPE Are Required?
PPE can range from head-to-toe gear, depending on the job's specific needs. Some standard PPE types required in construction include:
Hard hats: to protect workers from falling material
Eye and face protection: to prevent eye injuries from flying particles or chemical splashes
Respirators: to protect workers from inhaling hazardous dust or fumes
Gloves: to protect hands from cuts, scrapes, chemicals, or punctures
Boots: to protect feet and toes from falling objects, electrocution, slips, trips, and falls
Hearing protection: to protect workers from excessive noise levels
Harnesses: for working at heights that require fall protection.
The Bottom Line
Ensuring employee safety in construction projects is essential for any business or entrepreneur in this field. Developing a safety program, training employees, using personal protective equipment, regularly inspecting equipment and machinery, and regularly inspecting and maintaining the workplace are practical ways to ensure employee safety. With these measures, accidents and injuries can be avoided, and employees can have a safe and conducive work environment in which to operate