Manufacturing has been revolutionized by technology. Manufacturers are now able to automate their factories with the help of new technologies. This has increased both productivity and innovation in the industry. There are many benefits manufacturers can reap from advanced technology, and this has paved the way for more success for manufacturers.
One such benefit is how technology has innovative, automated assembly lines for businesses. This has led to manufacturers being able to produce more products more quickly. As a result, manufacturers have become more productive and have been able to earn more over time. On top of this, manufacturers are now capable of producing higher-quality goods with better precision due to technology advancing within their factories. Technology has allowed a lot of manufacturers to achieve growth and success milestones.
How Technology Benefits Manufacturers
Manufacturers are responsible for creating various goods and products that we use every day. These manufacturers work hard to ensure that high-quality products are made quickly and efficiently so they can be distributed worldwide as soon as possible.
Technology has allowed manufacturers to automate much of the assembly process which makes them more productive than ever before. Below are the benefits that technology has brought to manufacturers:
Manufacturers have become more productive because of technology. This is because manufacturers have been able to automate much of their processes so employees can focus on other tasks. Technology has also enabled employees to multitask which means that they are able to accomplish so many things in just a short period. As a result, manufacturers are able to produce more goods in a shorter time frame.
Increased innovation and production
Technology has made manufacturers even more productive by giving them the tools needed to innovate their products. Manufacturers can now provide better services for their customers because of technology which means that they will be able to sell higher volumes of their products or services, thus increasing their revenue.
Technology has helped manufacturers in many ways but it is important to note that manufacturers need technology experts who can help them implement the right technologies for their business and ensure that these technologies will be integrated well with each other. They should choose a technology company carefully so they don't have problems when integrating different systems into one or multiple networks.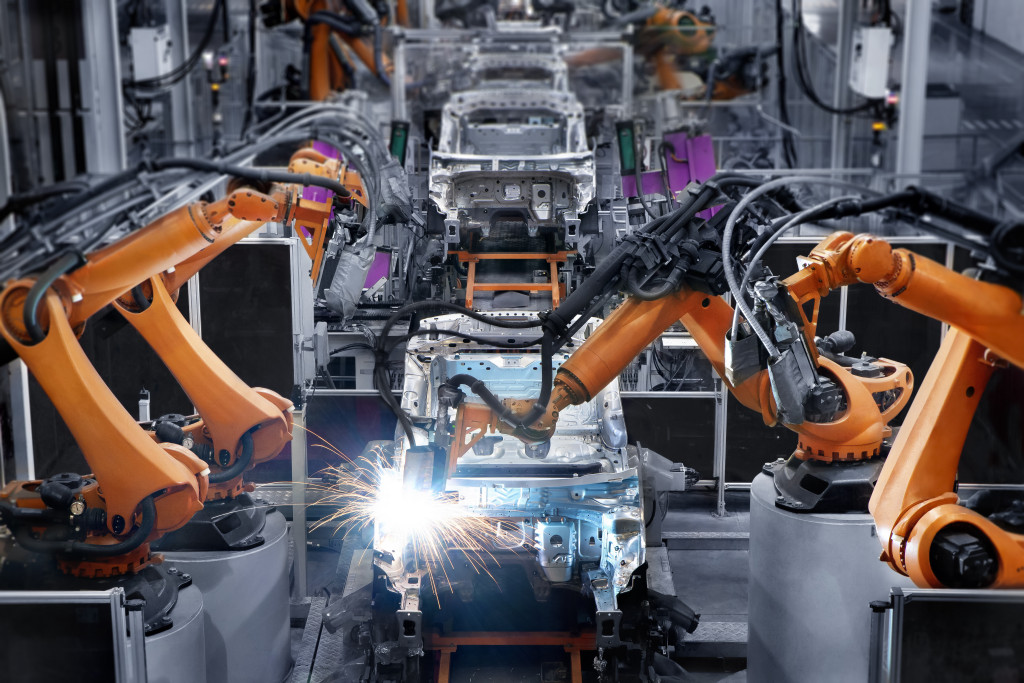 Technology has helped manufacturers become more creative
Technology has helped manufacturers maximize their creativity by allowing them to design products that people want. Manufacturers use technology not only for their creative department but also in other departments such as the sales, marketing, and production team so they can all focus on how to improve the profitability of a business.
Manufacturing companies have been able to compete with bigger manufacturers because of technology. After all, technology has helped manufacturers establish a competitive advantage more effectively.
Technology has helped manufacturers produce high-quality products
Nowadays, manufacturers need to be able to produce high-quality products so that customers will always be satisfied. To produce high-quality products manufacturers, need to invest in technology that can help them cut time and costs, as well as improve product quality.
In the past, manufacturers used technology for developing new designs but now they also use it in production departments such as those who deal with sales or marketing so everyone is on the same page. This enables manufacturers to catch problems before a product hits the market.
As a result, manufacturers have been able to avoid setbacks caused by poorly designed products. Manufacturers that have used technology in their production processes can more easily implement innovation into their company's operations because they are able to identify new business opportunities, create competitive advantages, and improve the product design process.
Technology has helped manufacturers enhance their reputation
Technology has paved the way towards manufacturers becoming more efficient and competitive. As manufacturers have begun to utilize technology, they are able to become better equipped with the knowledge of their customers' needs which helps them meet customer demand more effectively.
Therefore, manufacturers no longer have to worry about being left behind because technology will always be there to provide them with the necessary tools and information they need to thrive. Nowadays, manufacturers can use social media to interact with their customers so that they can gather feedback and suggestions. The feedback and suggestions they gather will then help manufacturers to improve their current processes and make them more efficient for the benefit of their customers.
The use of technology has also allowed manufacturers to become innovative since they are now equipped with the tools that can help them come up with new ideas or solve problems that had never been solved before. This is a huge benefit for manufacturers because if they are able to provide their customers with innovative products, then they will surely be able to achieve success more quickly. Therefore, technology offers a lot of advantages to manufacturers.