It's an invasion, but this time, American hops are doing all the invading. Local hops are gaining popularity in the UK, Germany, and the rest of Europe. U.S. hops can be found in almost every country with a brewery, and their unique flavors and characteristics have people craving for more.
1. Citra
Citra tops the list when it comes to popularity here and abroad. It's a good thing that these hops have high yields because everyone is buying by the pound. Citra is popular among hobbyists new to the craft and breweries churning hundreds to thousands of beers a day. Its strong citrusy flavors (no hop comes even close) create unique brews that are both refreshing and invigorating. Flavors of lime, grapefruit, orange, and mangoes blend into a flavorful and aromatic citrusy mixture. Citra is primarily used for flavoring and aromatics as its acid content might not be suitable for bittering.
2. Simcoe
Before Citra, there was Simcoe. Simcoe was one of the most popular hops in the early 2010s. It's still quite popular today, especially for IPAs and stronger brews. Simcoe is quite famous in Scotland, and Simcoe brews have started to spread all over Europe. Simcoe is perfect for bittering as it produces clean and smooth bitterness while adding soft tones of spice, fruit, and earthiness into a brew. As a flavoring hop, Simcoe delivers flavors reminiscent of berries, apricot, and citrus while imparting aromas of earth and pine.
3. Cascade
Simcoe and Citra are credited for reinvigorating interest in craft beers, but Cascade started it all. Cascade has been around since the 70s, and it has been one of the top-selling beer hops of the last decade. Cascade is a multi-purpose hop that works well as a bittering and flavoring hop. It blends the spice, floral, and citrus qualities into a flavorful and moderately bitter brew. Cascade produces hoppy beers with strong grapefruit notes.
4. Centennial
Centennial is often compared to Cascade, and the two have dominated the top spots of the American hop market. Centennial is also a multi-purpose hop, but it creates a strong bitterness when used as a bittering agent. It has none of the spicy tones of Cascade but doubles down on the citrusy flavors. It has floral notes as well as pine that blend well with the citrus flavor.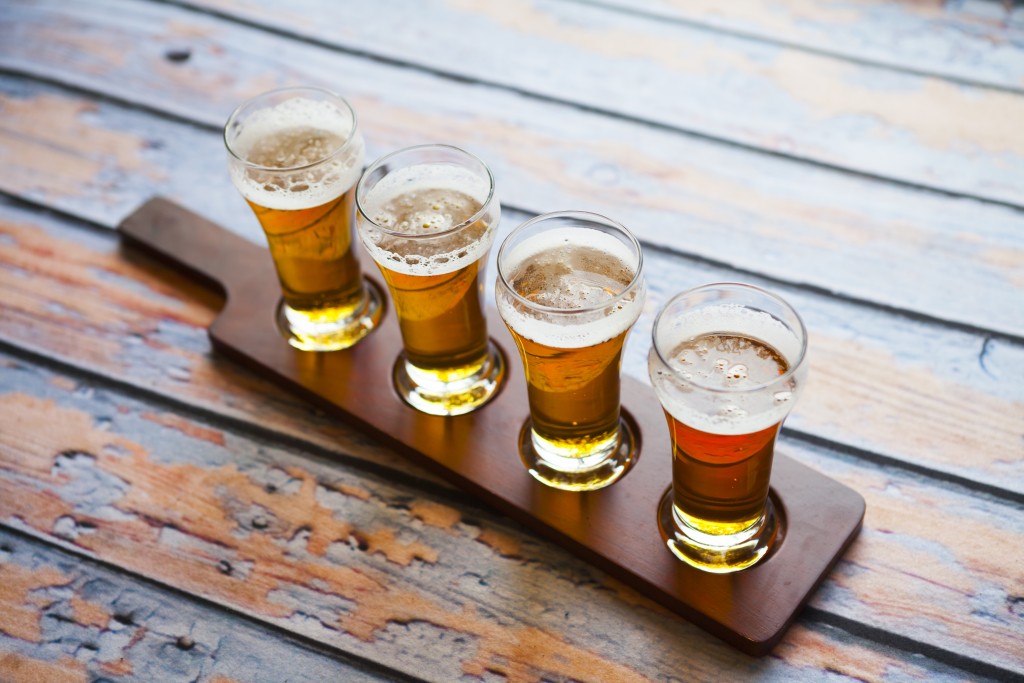 5. Chinook
Chinook's flavor profile is probably more suited for more mature drinkers. It has intense flavors of pine, a little spice, and a trace of citrus. Chinook is a multipurpose hop, and as a bittering hop, it creates a smooth brew that has light bitterness. Chinook is often used as an aromatic together with a more flavorful citrusy or fruity hop. On its own, Chinook is perfect for IPAs, stouts, and lagers.
American beer hops are some of the best in the world. Their growing popularity outside of the US is a testament to the quality of American hops. The new kid on the block is getting some love as the unique flavors and blends of American brews provide a refreshing change to traditional beers that have been around for centuries.