Investing in a boom lift makes high access work more comfortable and safer. If you are in the construction industry, for instance, such a device makes working at heights easier. It also reduces the chances of fall accidents significantly. Since the machines can still pose some safety threats, you should make efforts to improve their safety. How can you improve the safety of your cherry picker?
Hire Only Experienced Operators
While there is a first time for everything, you should not take any chances when it comes to the operation of a boom lift. You should never allow any untrained individual to work the boom lift. Understand that a boom lift is a moveable elevated platform. It offers a different experience compared to ladders and scaffold towers that offer stationary high-level access. This means that you should not assume that employees that have been using static equipment could work a cherry picker. It is advisable to enrol your staff in health and safety training courses.
Maintain the Machine
Understand that even the most robust machines can malfunction. When crucial components become faulty, the device, especially the platform, might become unstable. To reduce the safety risks that come with malfunction, you should service the machine as regularly as possible. Entrusting maintenance only to reliable service providers is essential. If your device is still under warranty, be careful not to void it when servicing the machine.
Beware of Inclement Weather
Access equipment and severe weather conditions are a dangerous combination. If the weather poses a risk to the safety of the workers or anyone else near the worksite, you need to take precautions. If you would be working in a windy locale, for instance, you should look out for strong winds, wind chills, and gaps between buildings.
Knowing how the device performs regarding wind speed capability prevents instances of toppling. Understand that a temperature that feels normal at ground level might pose an unpleasant working condition at height. Using your boom lift between tall buildings is risky. Such structures provide the perfect environment for wind funnelling. Forceful winds increase the chances of the device toppling over.
Consider the Surface Conditions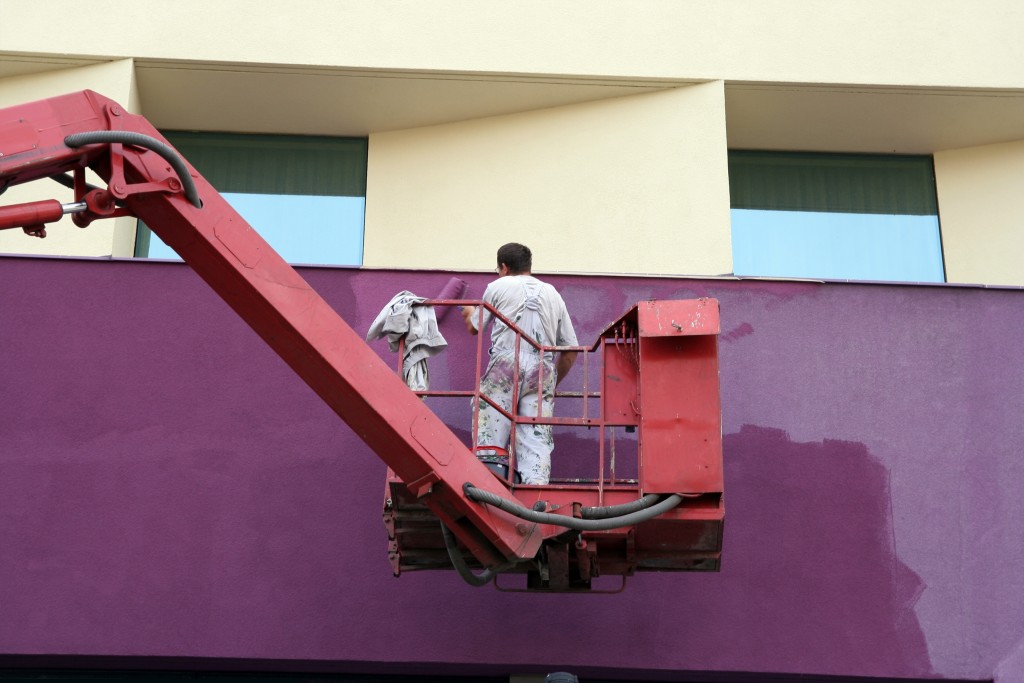 You need to ensure that the machine stands on dry and stable ground throughout. If you would be working on sloping ground, you ought to check the manual to know the maximum permitted incline. Understand that load might affect the stability of the machine, regardless of how flat the ground is. Get to know the maximum working load the device can hold before the work starts.
Use the Right Safety Gear
You will still need personal safety hardware, regardless of how secure your cherry picker is. Such gear protects workers in case of a crisis. It includes body harnesses, climbing helmets, work restraint systems, steel toe boots, and safety glasses. Learning how best to wear all safety equipment is essential.
Understand that not all machines are ideal for all environments. For instance, working with a cherry picker meant for the indoors in the outdoors increases safety risks. If you are looking for a boom lift for sale, you should identify your needs before contacting any dealer.