In interior design, spaces are meant to be filled with things, whether functional or not, to evoke an emotion. Spaces like offices at work or at home can be a drab if it has boring furniture. Choosing the right furniture is as important as choosing the right paint color in a room.
Decorating spaces
Interior design is considered an art and science of enhancing the interior spaces of a building to achieve a healthier and more aesthetically pleasing environment. Decoration is known as furnishing or adorning a space with decorative elements such as architectural details that can be integrated into the main design, or with pieces of furniture working together to create a mood.
Residential and commercial spaces need interior design to elevate the appeal of the building. Offices can be designed with sleek modern furniture to make employees feel professional and most of all, comfortable. Industrial style brings a strong and structured space. A simple industrial desk found in showrooms for sale can be a nice touch to any office.
How to achieve a look and feel of a room
Apart from making a statement and creating a specific feel and mood, there are other things that should be taken into consideration. Here are some principles in design that you can follow:
Planning
Proper planning is important in any design. It is most necessary if people are working on a budget. Space planning should take into consideration the size and number of furniture and other design elements. This includes defining circulation patterns, developing plans for furniture layout, and equipment placement. This way, it can create efficiency in cost and in space usage.
Create a vision
You may already have an idea of how a space should function, but interior designing will guide you on what things you may need in that room. It can also serve as a guide to know how the room or space should look like. This would then translate on the paint and the furniture that will be incorporated in the space.
Repurpose
Having created a vision means that you're set to design the space. There may be things in that room that may be repurposed, or you may have things that you have already planned on using on another space but didn't work out. Wooden pallets can become a storage solution and old wooden cabinet doors can be repainted to complement the design of the space. Repurposing is economical. Rather than buying more stuff to decorate a space, you can save money by repurposing.
Materials and construction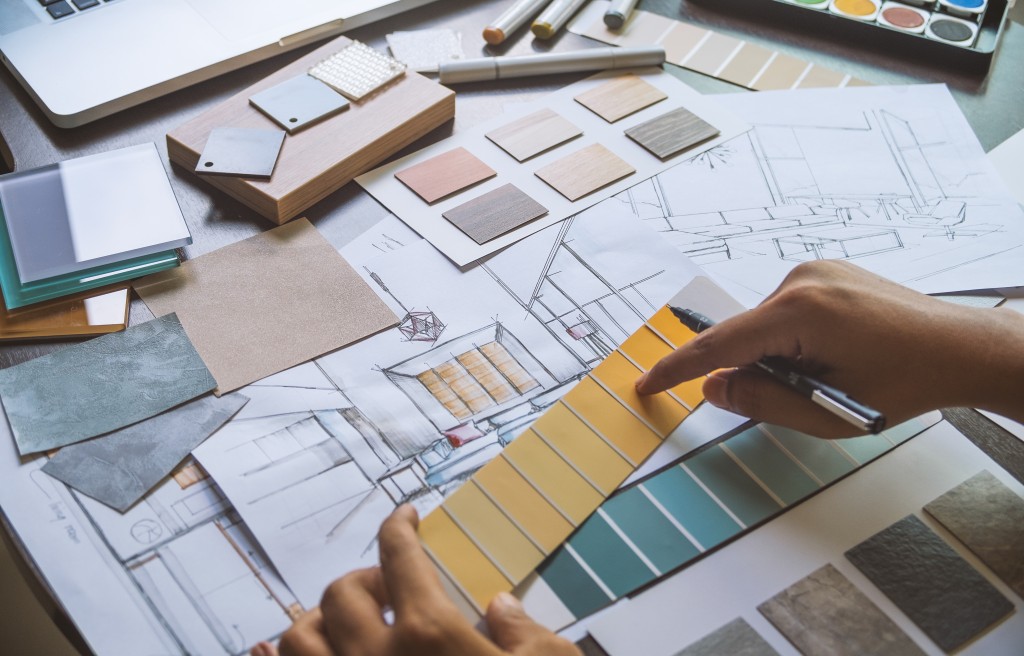 Being aware of the materials needed for designing and constructing a space is important. Materials of good quality can last a really long time if you are planning to keep a room's aesthetic for a long time. You wouldn't want chipped walls and cabinets to ruin the design of a room, would you?
Contrast
Contrasting materials, shapes, patterns, and textures create an interest in a space. Juxtaposition in these elements is needed so that the eye can differentiate and appreciate it better.
Edit
It's always good to step away once planning has finished and you have already chosen the pieces and materials to decorate the space. This can let you analyze and think over the things that you would want to work in a space. Editing what needs to be taken away or what needs to be added is also key to a great design.
These are some of the key principles to achieving a great design for any interior space. You may be tempted to put more things in a space, but as Ludwig Mies Van Der Rohe said, less is more.