If you plan to start an online business in 2022, then choosing the right product to sell can be difficult. There are many great products to choose from; it can be hard to determine which products will sell well and turn you into a successful online entrepreneur. The world of online sales has changed dramatically over the past decade, and there are many more opportunities to make money online than ever before.
If you're looking for an easy, safe way to start a new business on eBay or Amazon but you don't know where to start, there are plenty of great places online where you can buy and sell products. Sites like Etsy and Fiverr are great options if you have a specific skill or craft that you want to turn into a business. If you plan to do this in the long run, you can always build a responsive eCommerce website. It might cost a bit more money upfront, but it's an investment that will pay off over time. It also has the advantage of allowing you to sell anywhere and design it anyhow you like.
The key to success? Find the best-selling products you're passionate about and that people need or want in their lives. In this article, we'll discuss the best things to sell online in 2022 that are sure to bring in big profits with minimal effort on your part.
Clothes
Everyone has a few things of clothing they don't need anymore. Why not make some cash off them? Sites like ThredUp, Threadflip, and Poshmark offer commission-free sales with a flat rate of just 10%, so you can list your items without losing much money. It takes only a couple of minutes to create your account, post an ad, and then sell while you're at work or out doing errands. Get cashback for clothes shopping!
Medical Supplies
With baby boomers continuing to age, they're going to need more medical supplies. If you have a job where you handle items like these and can ship them directly to customers, why not profit from your employee discount? If you have connections at a local hospital or clinic, you might be able to get your hands on unused equipment and supplies that are almost new. Be sure to check with each business as some will happily sell their equipment, while others will charge you for any items are offered for sale.
Fitness Equipment
Just as in-person fitness classes can help you stay motivated, online exercise videos can keep you on track with your workouts. With just a few pieces of quality exercise equipment, you can create a workout space where you'll want to be active. You can do exercises from home, such as squats and lunges that will help tone your lower body, or simple bodyweight exercises like pushups that will help tone your upper body.
Books
The second-hand market for books is a huge and growing part of online sales. By selling your gently used paperbacks, you're giving new life to old titles. Sites like PaperBackSwap let users swap books they've read with others, while sites like eBay and Amazon let users sell their wares. With everything from novels to textbooks available, there's a practically limitless supply of products waiting for resale. Whether it's business-related or not, if you have something previously enjoyed by someone else, putting that upon sale can potentially earn you some money in return.
Mobile Accessories
Everyone has a mobile phone these days, and most people need accessories for them. There are dozens of ways to make money by creating your website and selling accessories online, from screen protectors to cases and covers. Even better, mobile accessories tend to have fairly quick turnaround times. It isn't going out of style anytime soon when you sell something like a smartphone case. You can design your cases, which people love right now since they want to use unique items.
Pet and Animal Care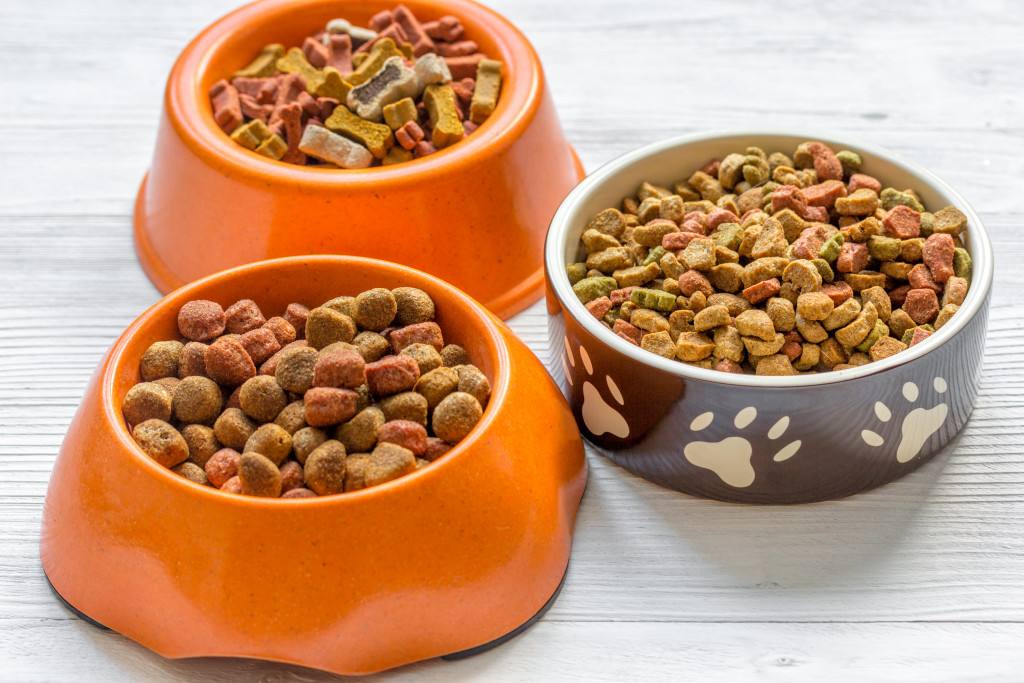 With millions of pet owners in America and around the world, there's no shortage of people interested in buying dog and cat food, treats, toys, boarding services, or any number of other pet-related items. Americans spent $103.6 billion on pets last year—making it an excellent opportunity for entrepreneurs looking to get into eCommerce.
Makeup
Even if you're not looking to build a business out of your passion for lipstick, there are still great reasons why you should think about starting an online beauty store. Women love their cosmetics and makeup, and they're always on the lookout for new products they can try. Many people also love getting makeovers and applying makeup tutorials, so it's a fun activity that works as advertising.
Eco-friendly Products
If you're passionate about being an eco-conscious consumer, you might consider selling products made from recycled materials or organic goods. Today's consumers are more willing than ever to purchase green goods, and products like bamboo sheets or organic baby clothes will continue to climb in popularity throughout 2022.
With a bit of extra effort and creativity, you can find opportunities in places that you never knew existed. Selling things online is one area where you have so many options because there are so many avenues for success available to you. If your goal is financial independence or to make extra money on the side, then what matters is finding something that works for your unique situation and skill set.