The United States is currently experiencing a labor shortage. The Bureau of Labor Statistics projects that there will be a shortfall of 1.4 million workers by 2028. The construction industry is particularly vulnerable to this shortage, as it is expected to grow by 3.5% annually over the next decade but only has a 1.6% unemployment rate.
This labor shortage is partly due to many retiring baby boomers. In 2016, there were 76 million baby boomers in the United States. Every day, 10,000 baby boomers reach retirement age. This mass retirement is leaving a massive void in the workforce that needs to be filled.
The construction industry is already feeling the effects of the labor shortage. As a result, construction firms report longer project timelines and higher costs. One way to deal with the industry's labor and skills shortage is through training and testing.
Five Reasons Why Training and Testing Are Important
The construction industry lacks skilled workers; one-way firms can fix this problem is by training their employees. There are many benefits when it comes to training and testing in construction. Here are some of them.
It's Affordable
The average cost of hiring an employee is around $4,000. It's even more expensive if the employee is skilled and experienced. On the other hand, the cost of training an employee is much lower. For example, the cost of providing on-the-job training is $1,500 per worker. This can drastically reduce the cost of labor for construction firms.
It's Efficient
Training new hires can take months or even years. However, with on-the-job training, employees can be up to speed and productive in weeks. This is especially beneficial for construction firms that are facing tight deadlines.
It Improves Employee Retention
When employees feel valued and invested, they are more likely to stick around. Training and testing show employees that they are a vital part of the company and that the company is willing to invest in their future. This can lead to increased employee retention rates.
It Builds a Skilled Workforce
One of the main goals of training and testing is to build a skilled workforce. By providing employees with the skills, they need to do their job well, construction firms can ensure that projects are completed on time and within budget.
It Improves Safety
Safety is always a top priority in construction. By training employees on safety procedures, firms can reduce the number of accidents and injuries on the job site.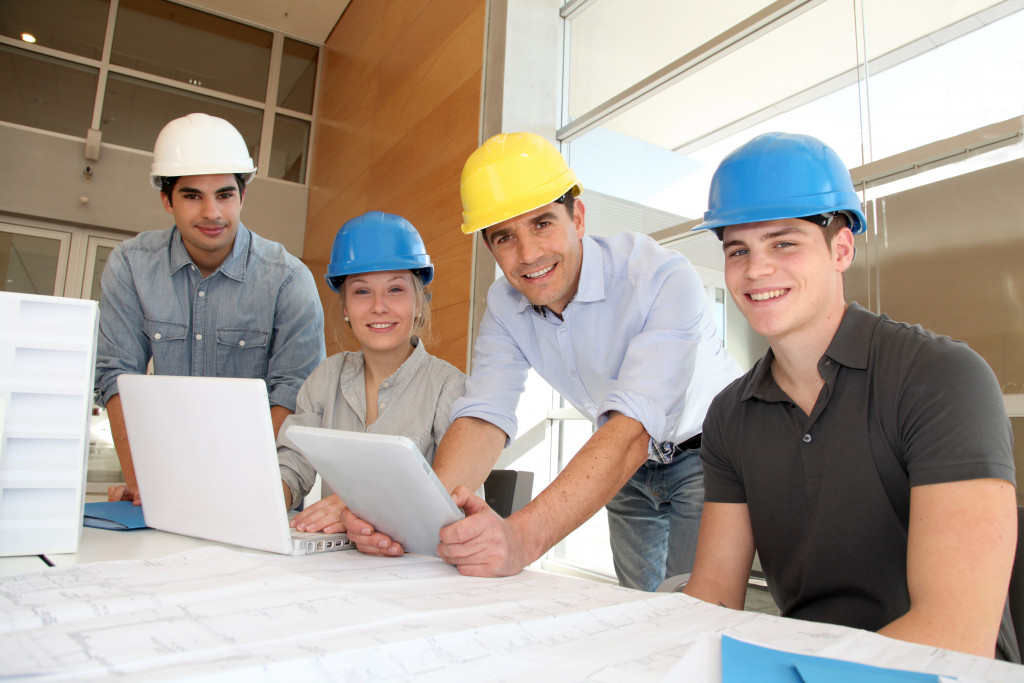 Training and testing are essential for the construction industry because they are affordable, efficient, and keep employees working for you. But how can you start training and testing employees? Here are some of your options.
Testing
Testing construction applicants is crucial, especially when it comes to safety. Additionally, some countries require construction workers to pass a test before getting hired. For example, in the United Kingdom, construction applicants must take CSCS tests together before a firm can board them into the company. The test covers various topics, such as health and safety, manual handling, and fire safety.
You can also give your applicants other tests, such as aptitude tests and personality tests. Aptitude tests measure an applicant's ability to learn new skills, while personality tests help you see if the applicant is a good fit for your company culture.
Recruitment services can also do testing. So, if you don't have the time to test applicants, you can always outsource the task.
Training Courses
There are many training courses available for construction workers. Some of these courses are mandatory, while others are voluntary. Here are some examples of popular training courses:
OSHA 10-Hour Training Course: This course is required for construction employees who work on OSHA-regulated jobsites. It covers topics such as hazard recognition, PPE, and first aid.
First Aid/CPR Training: Construction firms often require this course. It teaches employees how to administer first aid and CPR properly.
Defensive Driving Course: This course benefits construction employees who drive company vehicles, including construction vehicles. It covers topics such as safe driving techniques and how to avoid accidents.
These are just a few examples of popular construction training courses. Many other courses are available, and the best way to find out what's available is to talk to your local construction training center.
In conclusion, professional training is essential for the construction workforce for many reasons. First, it's one of the most effective ways to deal with the current construction worker shortage. It's also an affordable and efficient way to train new employees. So, by the end of the day, you are saving more money and making your company more efficient.