Boost in real food retail sales due to a 10 percent surge in meat product purchases over two years.
Increase restaurant revenue by investing in marketing, developing relationships, and finding other income sources.
Focus on quality, train staff for excellent customer service, and create a welcoming environment to attract customers.
Upgrade technology for streamlining processes, providing more options to customers, and reducing food waste.
Implement strategies to optimize operations and increase profits.
Over the two years of the pandemic, real food retail sales were boosted by a 10 percent surge compared to pre-pandemic figures. This was primarily brought about by meat product purchases. By March 2021, these numbers had settled close to their initial state before the pandemic started. During the following year post that date, there was an additional 6.6 percent increase over what it used to be before the pandemic's outbreak.
The restaurant industry is competitive, and as a business owner, you must ensure you are doing everything you can to maximize your profits. Fortunately, several strategies can be employed to increase your restaurant's revenue. Let's take a look at some effective ones.
Marketing Strategies
Investing in marketing is one of the most effective ways to increase restaurant revenue. Whether through online media or traditional print campaigns, investing in marketing can help get the word out about your restaurant and bring in more customers.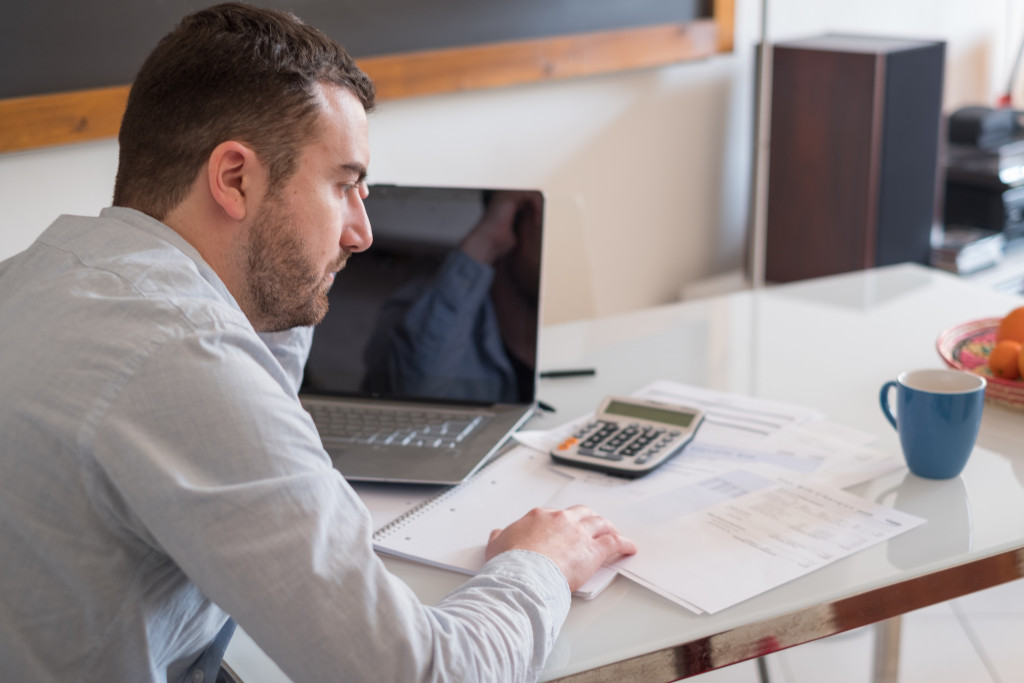 Social Media
Social media is an especially powerful tool for restaurants, allowing them to reach potential customers quickly and cost-effectively. Creating a strong presence on social media platforms like Instagram and Facebook will help build brand recognition and attract new customers. Offering discounts or special promotions via social media can also be an effective way to boost sales.
Traditional Marketing Strategies
Traditional marketing strategies, such as local newspaper and magazine ads, radio spots, and television commercials, can also be beneficial. These methods allow restaurants to reach a larger audience at an often more affordable cost than online marketing. Mailers or flyers sent directly to homes in the area can also help bring customers in the door.
Develop Relationships
Restaurants should invest in developing relationships with local businesses or organizations. This can help create a loyal customer base and drive referrals. Offering discount cards to employees of partner organizations or sponsoring community events is a great way to get your restaurant's name out there and generate interest.
Find Other Income Sources
Running a successful restaurant business today means owners must be creative and proactive in managing their finances. With the rise of delivery services and customers changing their habits, it is more important than ever to find new sources of income to supplement revenue from traditional operations.
Revenue Streams
One strategy for increasing restaurant revenue is finding other income sources. This can include selling merchandise, offering catering and special event services, running promotional campaigns, or using loyalty programs. You can also sell used cooking oil to recycling companies. These companies repurpose the oil and pay restaurants for them. It allows restaurants to dispose of the used oil while making money.
By focusing on these additional income sources, owners can create sustainable revenue streams that are not dependent on the traditional restaurant model. It also allows for exploring new markets and expanding the customer base. Additionally, it can help attract more investors and provide financial stability during economic uncertainty or slow business.
Focus on Quality
Another key strategy for increasing restaurant revenue is focusing on quality. Improving the quality of food, service, and atmosphere can go a long way toward attracting more customers. Investing in high-quality ingredients and ensuring that dishes are prepared properly will ensure that each customer has a great experience when dining with you.
Staff Training
Training staff members to provide excellent customer service will also help create positive experiences for guests who will lead them to return again and again—and possibly even recommend your restaurant to their friends!
Welcoming Environment
Creating an attractive and inviting welcoming environment can also draw in more customers. Adding comfortable seating, beautiful decorations, and other elements to create an enjoyable space for guests will help ensure that they return time and time again.
Technology Upgrades
Finally, technology upgrades can also help increase restaurant revenue by streamlining processes, such as ordering, payment processing, and inventory management. Investing in modern tools such as point-of-sale or online ordering systems can make operations much smoother and reduce the time spent on manual tasks such as entering orders by hand or reconciling payments at the end of the day.
Save Time
These upgrades not only save time but also give customers more options when placing orders, making them more likely to return in the future. Furthermore, investing in tech-savvy tools to manage inventory can help reduce food waste, which saves money and leads to higher profits. In short, technology upgrades are a great way for restaurants to increase their revenues and make operations more efficient.
Increasing revenue is essential for any business, and business owners can employ plenty of strategies to achieve this goal. These strategies include investing in marketing efforts to implementing technology upgrades. There are many ways businesses can optimize their operations and attract more customers, leading directly to increased profits! With these strategies firmly in place, businesses will be well on their way toward success!