First-time investors in the real estate sector should know that interest rates for commercial loans range from 4% to 30% this year. Actual rates can vary among different types, such as HUD multifamily financing options.
As an example, an average Fannie Mae apartment loan may have an interest rate between 3.01% and 4.27% for a minimum amount of $750,000 payable up to 30 years.
Interest for a typical Freddie Mac apartment loan can range from 3.59% to 4.27% for a minimum amount of $1million payable up to 10 years. Aside from government-backed loans, the lowest interest rates usually come from banks and other conventional mortgage lenders.
Lower Rates, Higher Down Payment
While HUD multifamily financing, SBA loans, and traditional mortgage lenders offer lower rates, the loan-to-value (LTV) ratio is much lower at the same time. A lower ratio simply means that you need to pay a higher down payment for purchasing an investment property.
If you plan to buy an apartment complex, the average interest rates fall within 3% to 8.5% with a usual LTV ratio of up to 75%, which means that you need to pay 30% of the property's price in cash.
Apartment complexes must have at least five units for them to be classified as commercial real estate for lending purposes. Multifamily properties with four units or fewer qualify for residential mortgages.
Build vs. Buy: Which Is Better?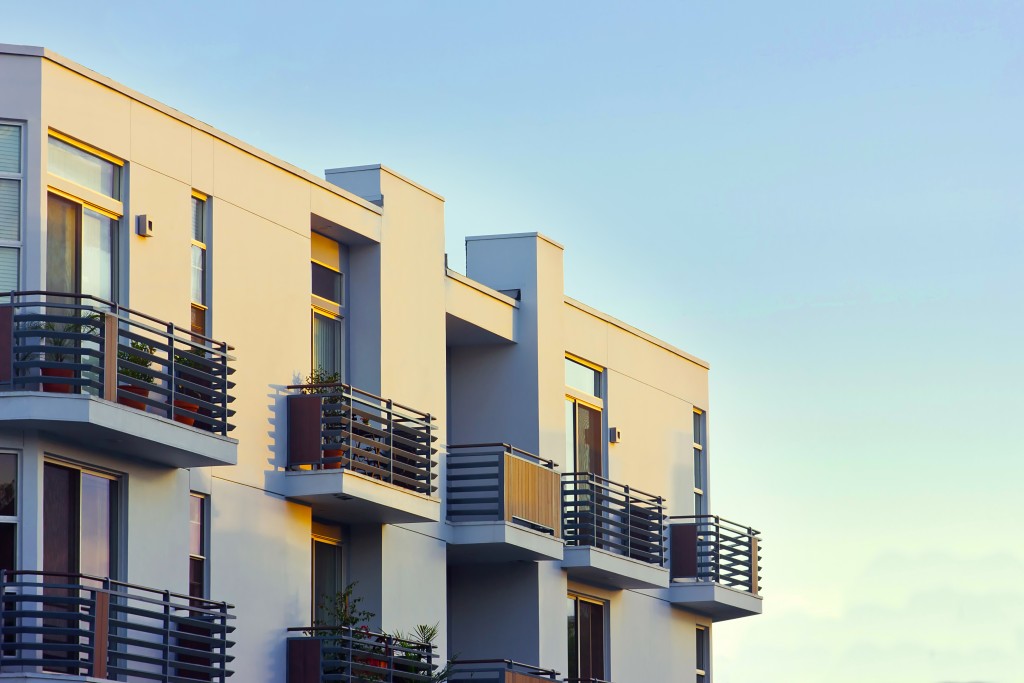 Borrowers will find it more difficult to apply for construction loans to build an apartment complex. The usual interest rates range from 4.7% to 10.7% with a typical LTV ratio of up to 85%. The repayment period is also shorter at an average of 26 months. Lenders often charge higher interest rates due to the bigger risk involved in building apartments.
The same sentiment applies to other kinds of commercial buildings such as restaurants and special purpose buildings. Lenders may charge up to 12.4% interest on construction loans for these projects. The repayment period is also shorter at 18 months on average.
Owner-Occupied Apartments
Commercial property investors have limited options for financing, which they usually get from banks. You can be an investor yet be eligible to as many loan options as possible by intending to occupy the building. Owner-occupants can also pay a smaller down payment than those who only plan to invest in the building.
If you have a poor credit score, financial history, or limited cash on hand, you have more reason to occupy the building and apply for an FHA loan. You may only pay a 3.5% down payment if you have a credit score of at least 580 and meet other requirements.
Applicants with scores between 500 and 579 should expect to pay a 10% down payment. You need to occupy the apartment for at least 12 months before you can rent it out.
You should consider occupying one of the units from an apartment complex to reduce a commercial loan's interest rates. By becoming an owner-occupant, you become eligible for government-backed loans. Otherwise, your only option may involve borrowing from banks.