Opening your own pizza franchise could be more beneficial than you think. Unlike starting your own business, operating an individual unit under a parent company is less risky and has a higher probability of success. Franchisors provide extensive assistance and support to their franchisees to ensure the brand's consistent quality and success.
The pizza industry is ever-growing, and a pizza restaurant under a well-known brand is sure to draw customers old and new. Here are four advantages that will convince you to franchise a pizza business ASAP.
Expert Training and Support
When your customers walk into your restaurant, chances are they expect the same experience, if not better, that they had on their previous visit to another branch. As such, for your business succeed, it is vital for you to maintain the consistent product quality and employee service that customers expect of the brand.
Don't worry about being unsure of how to do things at first. Before the opening of your franchise, the franchise company itself will conduct extensive training and orientation. Expect a series of in-depth training courses which ensure smooth sailing for your newly-opened franchise.  From the quality of the product to the customer service you offer, the training you will receive typically covers all aspects of operations. After you've learned all that you need to learn and you've opened your franchise, ongoing support will also be available to you. Regular surveys, audits, and meetings will help bring about success.
Established Customer Base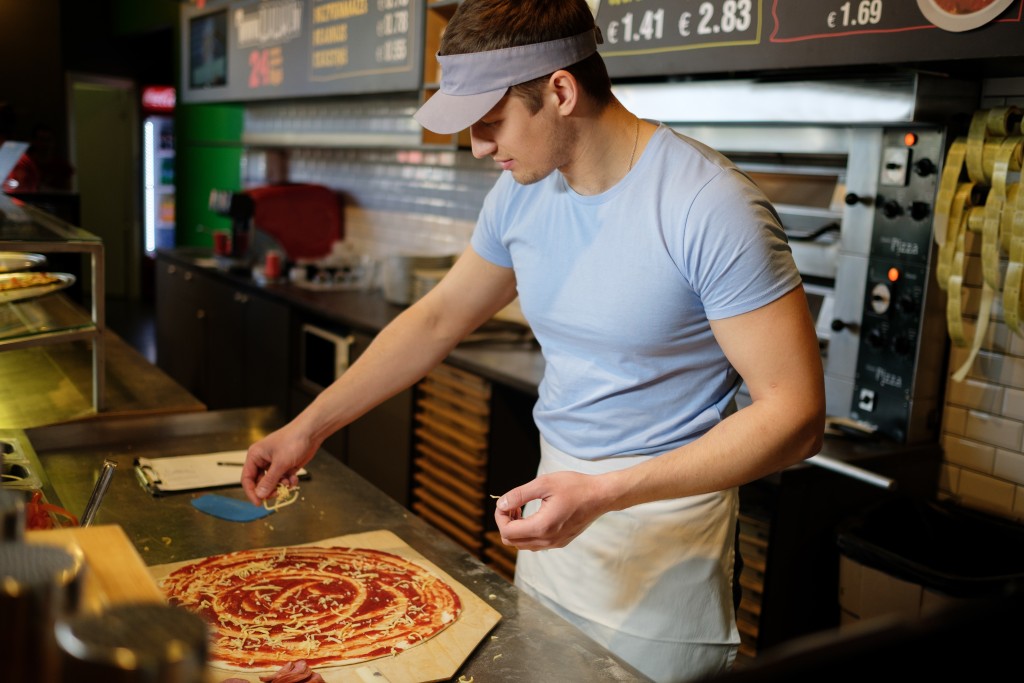 Building a brand from the ground up may take years, but owning a franchise comes with the advantage of immediate brand recognition. This means that people are more likely to trust your business based on the credibility, quality, and good service of the brand you represent. In marketing, owning an established brand means that you will spend less money on advertising and on attracting customers.
The Perfect Location
A strategically placed restaurant is imperative when you plan on investing in a pizza franchise. Often, franchisors have real estate experts available to assist their franchisees in choosing a location. Important factors that should be considered include demographics, market, and accessibility. More often than not, franchisors have already studied the situation and can tell you how the business has performed in different areas. The statistics and demographic information that the franchisor can provide will be vital to you when scouting for possible sites.
Existing Supply Chains and Equipment
Starting your own business means canvassing for quality furniture and equipment – this also means taking risks that suppliers will meet expectations. Should the supplier fail to meet your requirements, you risk spending more and you potentially jeopardize the quality of service you will offer. Franchisees don't need to worry about any of these things, though. The parent company takes care of all of your equipment and system needs. This assures the company that the brand's standards and operations are consistent across all their branches.
Overall, the dedication and work that you will put into opening a franchise will be worth it in the long run – even if it's your first time doing it. When you decide to get into business by starting up a pizza franchise, you are creating opportunities for growth and success not only for your personal career but for others as well. This paves a path for you to venture further into expanding your business.