The pandemic caused mortgage rates to dip to all-time lows last year, allowing more Americans to invest in real estate properties. There is, however, one problem: there is a shortage of houses in the United States.
The demand for houses in the last year definitely outpaced the supply. While more people can and were willing to buy, the number of houses for sale dwindled. By August 2020, the supply of houses across the nation fell to 3.5-month's supply.
As a result, the price of houses has gone up. Buyers go on bidding wars to get the listing they want. In many places, houses are being sold even before a viewing takes place. It takes a lot less time for a property to stay on the market.
Moreover, to be considered, many buyers are making an offer to pay in cash.
Home Buyers Making an Offer Sellers Cannot Refuse
An all-cash offer does not mean the buyer will hand the complete payment to the seller on the spot. It is only an indication that they are capable of purchasing a house without taking out a mortgage.
Sellers prefer the all-cash offer because there is a higher chance that the deal will not fall through. There is no third party, the lender, involved, and, therefore, the transaction happens within the terms of the buyer and the seller. Moreover, with an all-cash offer, the process of a house purchase becomes easier and faster than usual.
Buyers rely on all-cash offers to gain an advantage over competitors. By April 2021, reports revealed that 25 percent of all home sales were all-cash offers, according to the National Association of Realtors. The number of all-cash deals went up by 15 percent compared to a year ago.
All-cash offers are not new. There have always been buyers who make all-cash offers and use them to negotiate for a lower price. However, right now, buyers who make all-cash offers are not asking for a price reduction, and, with so many similar offers around, they do not exactly stand out, either.
To people struggling to save up enough for the 20 percent down payment, making an all-cash offer sounds insane and undoable. After all, the buyer will need to have tens, if not hundreds, of thousands of dollars to acquire a home out-of-pocket. But, there are ways for buyers who need to take out a loan to make an all-cash offer.
Leveraging the Benefits of an All-Cash Offer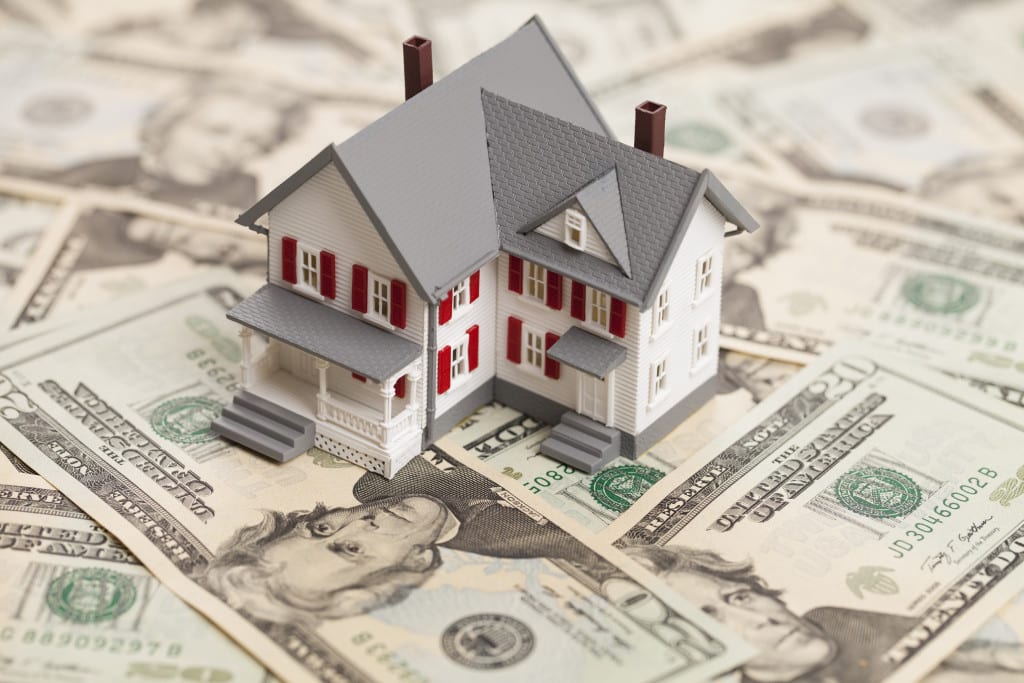 In some cases, because the buyer is desperate, they make an all-cash offer to win a deal. However, they still need to borrow to finance the property.
Investors are, most of the time, the buyers who can make all-cash offers. Ordinary folks rely on mortgages to fund the purchase.
Some make an all-cash offer and take out a loan to pay for it. However, they are not borrowing against the specific listing. Or, if they are lucky, they might be borrowing the money from their parents.
Some make an all-cash offer and take out a mortgage after a deal has been struck. They do it by liquidating their assets to accumulate enough money for the purchase of the property. It is not considered dissembling. The buyer is still making the payment, but both parties would not have to go through the traditional steps of buying a house.
Of course, it is not ideal for making an all-cash offer without having the cash on hand. The buyer will use marketable securities as collateral. While the buyer and the lender will have to agree with whatever the collateral is worth, it can still change without prior notice. It is not for everyone. It is also not a way for aspiring homeowners to purchase a property that, in reality, they cannot afford. Instead, it is a way for people who want to utilize capital that they already have to invest in a real estate property. There are other ways to finance a home.
Opting for a Mortgage
The mortgage rates right now continue to be favorable. Some buyers can afford to make an all-cash offer but choose to pay a mortgage. The interest rate is the lowest it has ever been in history. It is a good idea for buyers to take out a mortgage to purchase a home.
They can still have an advantage by putting in a bigger offer on an available listing.
Housing is currently a seller's market. With the supply of available houses so low, buyers go over and beyond to appease the seller and win the deal. While sellers prefer all-cash offers, people should carefully consider if they should go that route or go with what is the usual: take out a mortgage and go through each step of buying a house.