Several real estate studies have shown that bathroom renovation is one of the best ways to raise the value of your property. And it makes sense. The bathroom is a very intimate place, sometimes more so than the bedroom itself. It is often the homeowner's safe room, haven, and spa, where they can be genuine, candid, relaxed, and far from the world's judging eyes.
Many potential home buyers have decided to purchase a house based on the merits of its bathrooms. If you have plans to resell your home someday, now would be a good time to start raising its value, beginning with a bathroom repair or refurbishment.
Here are some bathroom upgrades you can do to increase your home's resale value:
Bathroom Floor Re-tiling
Sure, pure white tiles are classic, but if you want your bathrooms to stand out, go for something a little more lively. Consider getting vinyl tiles that come in a wide array of designs you can customize for each bathroom. They are versatile and easy to clean. They also cost less than other tile materials, such as ceramic. Even with a professional to help you, vinyl tile installation is a breeze.
New Bathroom Window
If your bathroom is up on the second floor and has limited ventilation, why not add a window or two to usher in more natural light and air. The play of lights throughout the day and in different seasons will make your simple bathroom quite attractive. If you live in a neighborhood with a lot of sunlight and not too many tall trees, such as Orem in Utah, window installation gives you a magnificent view of your surroundings as you relax on the tub. You'll have an unobstructed view of the sky at night, too. This makes your bathroom IG-worthy.
Re-anchoring Your Towel Bar
Towels are heavy when wet, but the load doesn't show that much on a towel bar. Towel bars usually withstand the weight of wet towels and other heavy clothing. With repeated use over time, however, these hardy bars may succumb. Check for loose towel bars and re-anchor them if necessary. Replace the ones with significant damage, making sure the new fixture fits the bathroom's overall design. If you notice wall damage as well, list it down as another renovation item.
Faucet Repair or Sink Replacement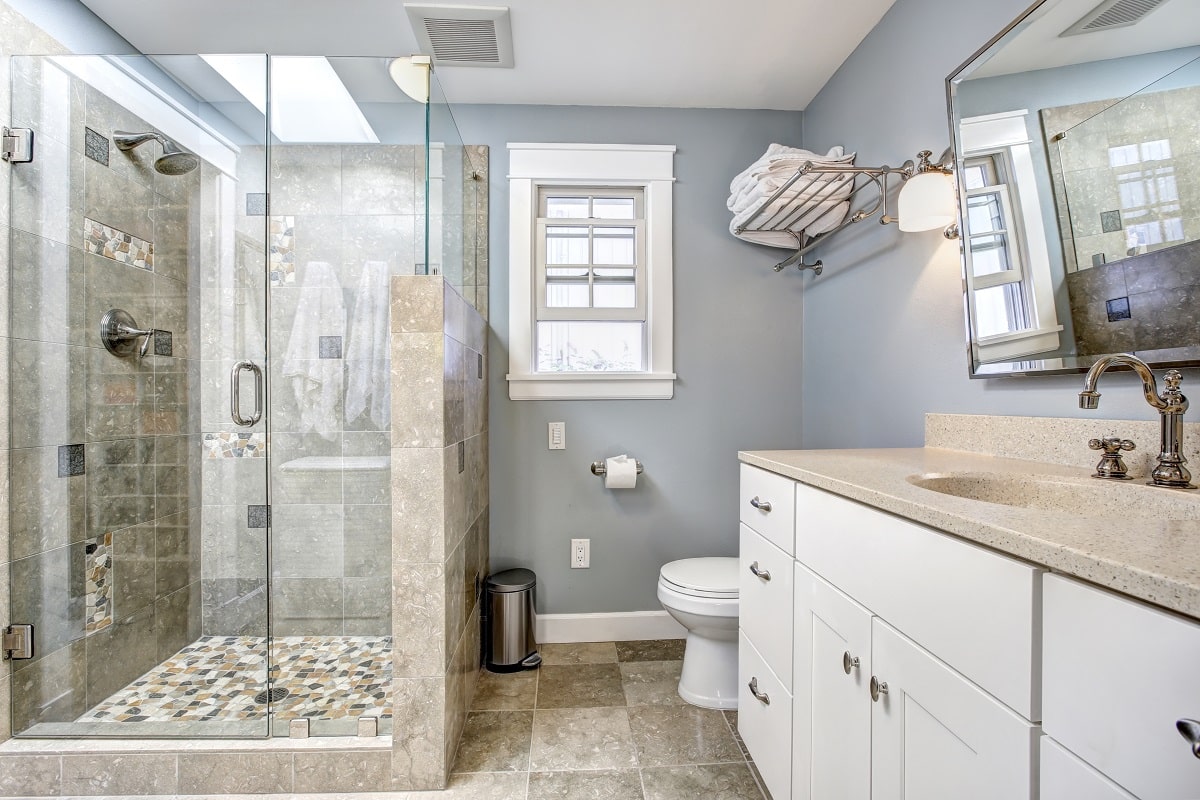 No one wants to see some crusty old faucet when they brush their teeth. If your lavatory faucet has lost its former luster (no matter how hard you try to scrub off the soap scum), it's time to replace it. Now, if you're replacing your spigots, maybe it's time also to consider whether you need a sink overhaul.
You may switch to a pedestal sink if you don't have one. Pedestal sinks have a timeless appeal that's both beautiful and useful. They are easy to clean and versatile, giving you the option to convert the pedestal bottom into storage for bathroom essentials. Switching to a pedestal sink requires a major renovation, but professional contractors are adept at doing this.
Always Work with the Pros
Retiling your bathroom floors, adding windows, fixing or replacing towel bars, and repairing faucets and sinks are a few of the renovations you can do to upgrade your bathrooms. Professional home renovators may have other ideas that will potentially raise your home's value. It's always best to consult them. Every dollar you spend on the renovation is an investment. The more you put in, the more you can potentially get back.